Cultivate a Look that Communicates your Personality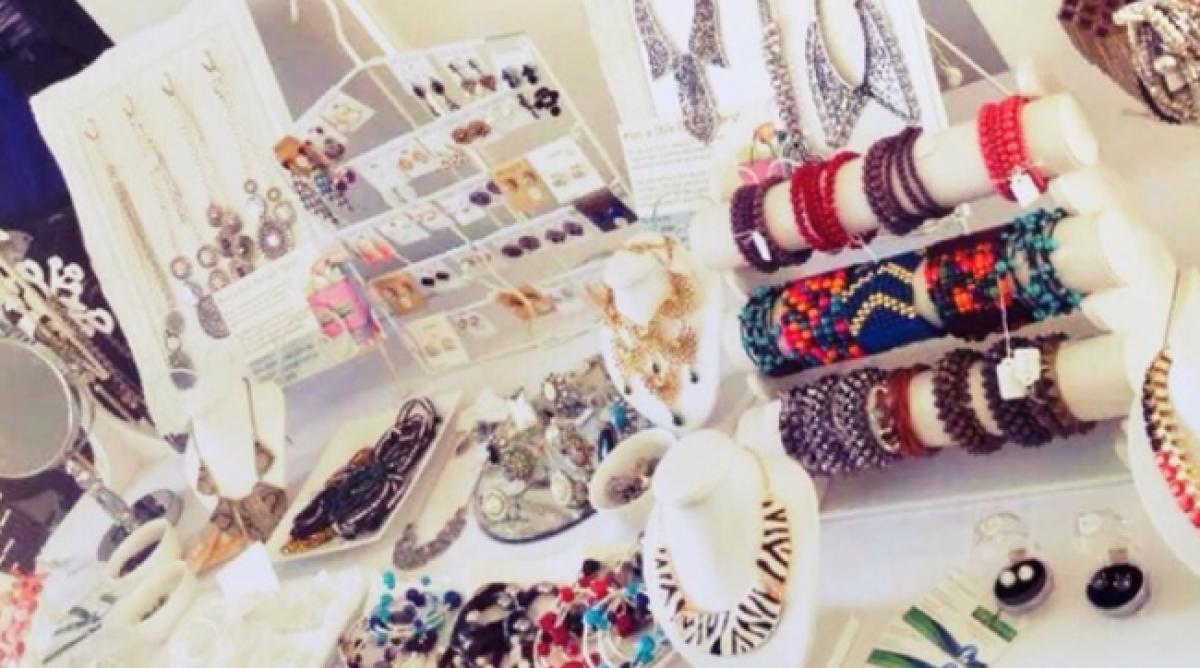 Highlights
Looks are a prerequisite to a woman. What she buys, how she dresses up, where she adorns are all important factors in her attitude, confidence and independence.
Looks are a prerequisite to a woman. What she buys, how she dresses up, where she adorns are all important factors in her attitude, confidence and independence. With the creativity and innovations in the fashion industry, latest designs with latest fashion dresses are being cultivated for women on a daily basis. The new fabrics, styles, designs and cuts are bringing new sensations in the fashion industry, which have influenced each and every age group of women, whether she goes to school or college, or is working professionally, managing her own business or living a homely life. The various classes of women are deeply rooted in the word "FASHION" for their societies and personal growth.
"I like my money right where I can see it… hanging in my CLOSET"
-Carrie Bradshaw
I simply loved this attitude of having pride in your money. The money which is being deposited in the banks or in property has no use for me unless and until it is not being used for satisfying the desires. And for women, the never ending desires are costumes and makeup. Having a TON means NOT for them. And this psychology is not restricted to a particular age group of women, it has been seen that she have to behave in a particular way whenever her clothes and wardrobes are concerned. Teaching a woman that she has got enough to wear is like beating your own head against the wall. We never want such people in our lives who try to teach that we have got everything to wear and I love this feeling, which excites me to wonder more, explore more, shop more and experiment more.
It is pretty obvious for dress designers that to satiate the never ending needs of women, something new needs to be created by them on a daily basis. Online shopping retail sites, physical shopping centres, everywhere latest dress designs and the latest fashion for women is on the hype. News, fashion magazines, internet, a buzz is created everywhere for the latest fashion for women.
Dressing varies with your age
It was said many years ago that "as your hair turns grey, your dressing sense should also turn subtle and conservative. Colour, flamboyance should be left for the younger generation while restraint and formality for the elders".
I wonder if anyone would have said this statement in today's era, what would be the plight of the poor man (obviously a woman cannot pass such foolish statement for herself). I am just imagining if women of today in her late fifties start getting dressed in light and dull shades of grey and brown, how dull our society would look? It is a relief that it is just a weird imagination. Fortunately, we are blessed with colourful and joyful women who love to dress in style and atrocity from their very teens and continue till they die. Designers turn their imaginations and creativity into many latest design dresses and latest fashion for women, which are appropriate for every age group.

Latest design dresses for women could be categorized into a few categories of their age groups. Every age group has its own demands and desires, so the retailers also target the specific group for explicit kind of dresses. Similarly, I am going to exhibit some of the latest fashionable attires for women, which are peculiar to one's age group.
Early Teens
SELENA GOMEZ, a name synonymous to style and trend, this young girl is influencing girls of all ages with her unique fashion sense and style all around the globe. Teens are the most colourful and vibrant shade of a woman's entire journey. She is a carefree, fun loving girl with no responsibilities and jovial nature, which is quite evident with her clothing and fashion sense. The teens of today can experiment with their dressing style considering the options they have around them. They are more updated with the latest trends and styles of famous celebrities and like to copy them. Teenagers are quite concerned about their chirpy look and this is what they need in their dressing style too from their apparels to accessories.

Floral prints are fairly common among teenagers. They love to dress in mini and midi dresses which have got beautiful floral prints and abstract patterns which can make them feel rich and royal. They always want to buy the best, but for a minimum value so their quality of clothes is not that high but are good for a change.
Graphic Tees and sweatshirts are also quite popular among teenage girls. They wish to be comfortable while exuding an exuberant style too, so they pick the latest design tees with graphic designs or prints. These uppers can be easily teamed with a pair of denims, flat shoes or bellies and backpacks.
Jumpsuits and Playsuits are the next best alternative which teen girls feel are a sensation for their age group. Prints, patterns, stripes and patch work are their choices for college, street shopping, and fun time with friends. They love to team them up with sandals, flip flops and sling bags.

Printed leggings and culottes are the awesome fashion dresses that can be observed in the markets everywhere and on online retail stores. These leggings have made a special niche for adolescent girls which they love to wear to their school and colleges with normal tees, shirts, peplum tops and crop tops.
Early Thirties
It is the moment when a feeling of self-reliance and confidence comes up in a woman. She is mostly done with her studies and steps into a new life of her career, new family, and a new beginning. Now she has to adapt to a new lifestyle for her work as well as for the modern family considering that her own dreams and desires do not fail. In the new world, she tries to get a bit sophisticated but does not want her chirpiness to die, she tries a few classy clothes but with a touch of funkiness in them. Such fashion trends for her collaborates a new style of formal and casual wear which she segregates for particular days and occasions.
Trousers are incorporated into the wardrobes with her pair of denim, wherein still the denim outnumber trousers. She wears the trousers to look classy and sophisticated for her office or formal gatherings.
Graphic tees start getting replaced with tank tops, tubes, peplums and crop tops. She acknowledges the importance of growing older and looks for latest fashion for women in patterned tops and designer prints which she can dress formally as well as casually.

Her accessories in terms of jewellery, handbags and footwears also face conversions. From casual jewellery, she moves to traditional and elegant styles. In footwears, she keeps her old flats, bellies, gladiators, but adds on pumps and stilettos to dress up glamorously for a few days of the week. She also starts investing in a further range of handbags which are much more branded and not filthy, backpacks and slings are managed with tote and satchel bags.
Thirty to fifty
This is the golden era of a woman's life in terms of her spending. She has accomplished a stature in society and her professional life. She is a bit satiated with her life goals, but needs a fresh persona, new attitude and new confidence in her upcoming life. At this age, she spends more on the brands than on her clothes, she understands the significance of a high-quality garment than a cheap garment. She loves to accentuate her assets using different sorts of accessories like belts, hats and so on. She wants to exhibit a dominant personality in front of the society at a large.
Tops get replaced with shirts and blouses. She gets more sophisticated in her choice of clothes which are in the latest designs. Buttoned up shirts and blouses become eye-catching attractions for her which she can dress up for formal occasions and her everyday work life.
Monochrome to block solid dresses take place in her wardrobe from maxi to midi to mini which are more pivotal to her for more formal weekdays, casual lunches and fun time, evening parties and love dates and for frequently strolling down the streets. She gets more classy and elegant in the latest fashion dresses for almost all her occasions.

Skirts and trousers become her life saviors which are used by her whenever she gets dressed early morning to work. She teams up them with shirts and blouses and accessorize them with pumps and stilettos while holding leather tote bags and satchels in her hand.
Fifty Plus
The lady is again carefree and fun filled as she found her in her teens. She starts enjoying her life again with the same enthusiasm and thrill which she used to in her earlier days. Now there are responsibilities, but with no pressure, she just needs to focus on herself without the worries of work and family.
Printed dresses again is a substitute in her closet. She really likes to be clothed in maxi dresses and midi dresses. The floral prints, stripes and various other latest designs in lighter and neutral shades touch her heart and the smooth and soft fabrics make feel her precious.
Blazers, cardigans, and sweaters are mostly loved by all women in this age group. They are long enough to hide their tummy and cozy enough to keep them safe from the chilly weather. They like to layer their dresses and shirts with such fabrics.

A dark pair of denim, it is the next best-suited thing for women over 50. It is one such outfit which can help her at the time of emergencies for casual fun day parties. It can be teamed up with tank tops, and cardigans or blazers.
Latest fashion has no end and is certainly restricted to any age or shape of women, every age group can accommodate the latest designs created by the designers. It is only she who has to make herself step out of the conservative policies and feel her desires and dreams and touch the skies.So, go soar like an eagle because sky is your limit.
Interested in blogging for thehansindia.com? We will be happy to have you on board as a blogger.