Stylish shoes by Bootico & Co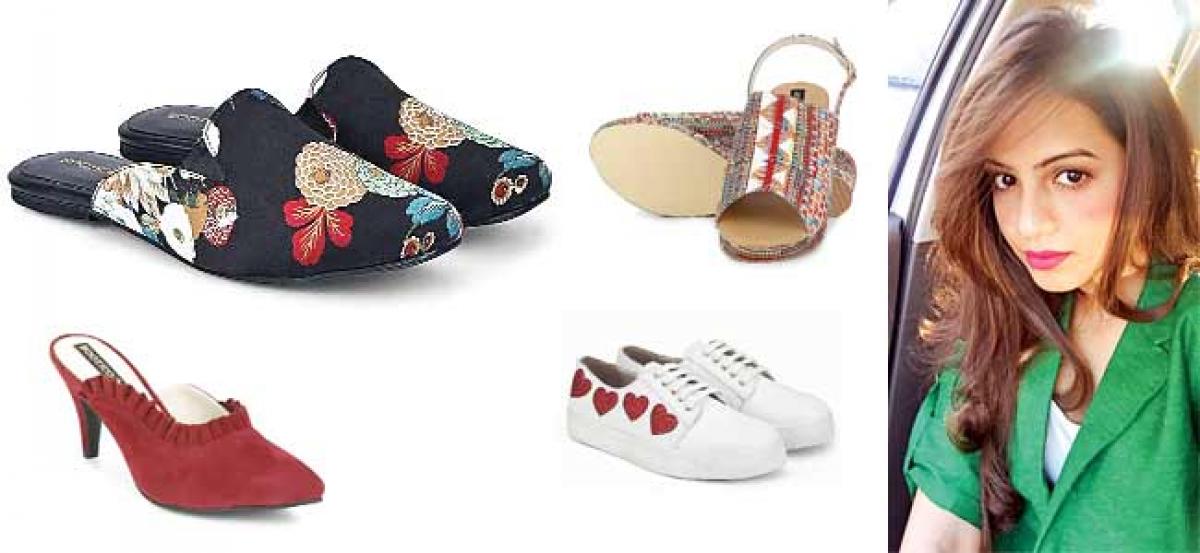 Highlights
Bootico and co is the brain child of Swati Ghai who is a 'shoeaholic' herself. She has completed her graduation in Political Science honours, learned German language and also did her
Bootico and co is the brain child of Swati Ghai who is a 'shoeaholic' herself. She has completed her graduation in Political Science honours, learned German language and also did her Masters in Political Science. The interesting fact is that Swati never received any formal training in shoe designing. She had a passion for designing and a vision to do something creative, mainly in field of fashion.
"With my husband's background in men's footwear industry and his constant support, I decided to come up with something exclusive for women apart from the regular footwear. I wanted to turn a regular shoe into an extraordinary one. This is when I started a women's footwear brand in 2016 by the name of Bootico & Co. and launched my own website too. I have also collaborated with the top fashion portals such as Jabong, Flipkart, Amazon, Snapdeal, Jaypore, Jivaana, etc who stock my products"
"The idea behind this brand is to offer luxury at affordable prices. It focuses on traditional yet contemporary designs. Each design is completely different. Subtle and stylish, it has something for everyone. All my designs have been artistically created as they have been made with high quality and rich materials like satin, suede, brocade, zardozi embroidery, spikes, velvet etc.
Apart from the online presence I have also participated in many exhibitions and the response I have received from people who have purchased my products, is really satisfying. They love the quality and designing. I have a wide range of products starting from flats, wedges, heels, block heels, sneakers, mules and many more. The colour palette consists of vibrant colours with interesting prints of Ikat, handwoven prints and weaves. The inspiration for the collection comes from different parts of India, a fusion of Indian handicrafts with a modern touch. The USP of my brand however remains to be affordable pricing and extraordinary designs." concludes Swati.
Website - www.bootico.in Facebook and Instagram - booticoandco