The ICH to screen newborns for Congenital hypothyroidism soon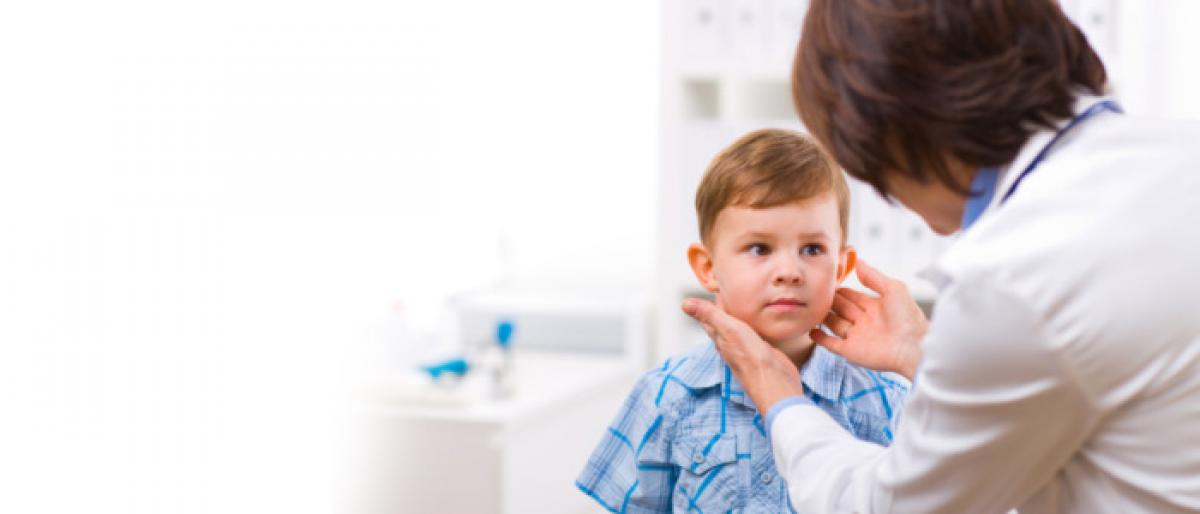 Highlights
In a study done by the Indian Council for Medical Research during 20072012, a total of 10,000 newborns were screened at three government hospitals in Chennai It found out that the incidence of CH was approximately two per 1,000 live births and CAH one per 2,000 live births, according to AT Arasar Seeralar, director of ICH and State Child Health nodal officer
The Institute of Child Health (ICH) and Hospital for Children, Egmore, will soon be screening newborns for Congenital Hypothyroidism (CH) and Adrenal Hyperplasia (CAH). In a study done by the Indian Council for Medical Research during 2007-2012, a total of 10,000 newborns were screened at three government hospitals in Chennai. It found out that the incidence of CH was approximately two per 1,000 live births and CAH one per 2,000 live births, according to A.T. Arasar Seeralar, director of ICH and State Child Health nodal officer.
"In CH, babies show no symptoms at birth. The brain does not develop, and it is recognised when the child has to achieve a milestone such as rolling over and smile. Brain development is fast in the first year, and if symptoms are not picked up early, time is lost," he said.
In CAH, the steroid hormones are not synthesised as the adrenal gland does not function properly. "This is essential for development of genitals. As a result, there could be ambiguous genitalia. Babies could also find it difficult to meet stressful situations such as infections. They might develop a drop in sugar level, hypotension, while some may develop hypertension. Early detection is crucial to prevent neonatal deaths," he said.
"The laboratory for newborn screening is ready at ICH," Mr. Seeralar said. The newborn screening programme will be introduced on a pilot basis in the district of Vellore.
"Under this programme, blood sample will be taken through a heel prick 48 hours after birth. Three drops of blood are collected on a special filter paper, dried and sent through post. The samples would be analysed at the ICH screening laboratory," said K. Pramila, head of department, Biochemistry, ICH.