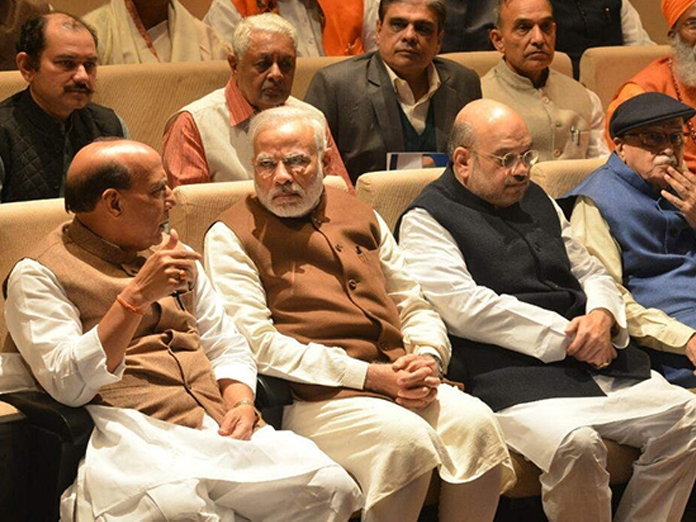 Highlights
The speed at which the quota bill was passed in Lok Sabha and Rajya Sabha tells that with strong determination and political interest the Central government can overcome any hurdle easily
The speed at which the quota bill was passed in Lok Sabha and Rajya Sabha tells that with strong determination and political interest the Central government can overcome any hurdle easily.
The government introduced the bill that providing 10% reservation in education and employment to economically weaker sections in Lok Sabha on the last day of its current session on Tuesday soon after getting the Cabinet nod .
Consequently it was also got passed in Rajya Sabha on the following day. Now quota for EBC has become reality. Even opposition could not oppose the bill by saying either there was not sufficient time to discuss the bill or political philosophy.
In the past the quota bill came to Parliament as private bill for 21 times. Though the bill was made law by amending Constitution, there was no guarantee that it would stand judicial scrutiny as parameters for quota were not logical and it was over and above the 50% total reservation permissible by the apex court.
Moreover the maximum income limit 8 lakh for EBC reservation is also not appropriate as these income group people come under 20% income tax slab and come under creamy layer in case of OBC.
Even Delhi and Madras high courts ruled that that for OBC creamy layer neither individual income of family members nor farm income of it can be counted .
So how can same criteria be extended to EBC quota. So 'do good and do well' are the duty of democratic governments. Let's wait till the apex responds to it. - Pratapa Reddy Yaramala, Tiruvuru
---
It was on 11 January 1966 India's second PM Lal Bahadur Shastri passed away in Tashkent after a massive heart attack. Some people who are supporters of the present government are attempting to create doubts about his sudden demise and trying to make movie to create another controversy to help BJP and tarnish Congress.
PM Modi while participating in Indian Science Congress in a private University in Ludhiana added Jai Anusandan to Shastriji's famous slogan "Jai Jawan; Jai Kisan" to which of course the late PM added "Jai Vigyan".
The late PM's famous slogan since then has been hijacked by politicians including the present PM who quite often use it in political rallies to gather votes but rarely care for strong pillars of our nation.
Instead of allowing the politicians to use late PM's name and his slogan, every year January 11 should be observed as "Jai Jawan; Jai Kisan" day by both farmers and soldier without presence of politicians show their strength and present a reality to the people on the ground . - N Nagarajan, Hyderabad
Subscribed Failed...
Subscribed Successfully...