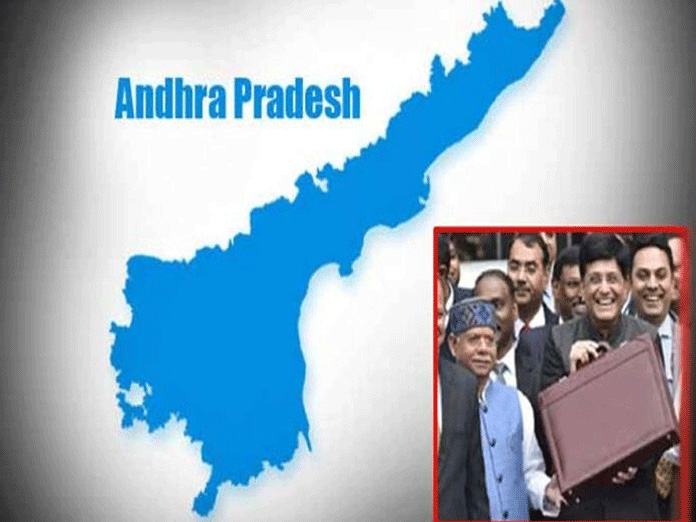 Highlights
Its an election budget as the elections are approaching very fast the present BJP government would like to retain their position by looking farmers,...
It's an election budget as the elections are approaching very fast the present BJP government would like to retain their position by looking farmers, employees and middle- class people. They have taken the concept from the KCR and they simple changed from Rythubhima to Kisan Raksh. Mr Piyush Goyal has covered all aspects under the guidance of Mr Modi. First time It has covered salaried class giving relief up to Rs 5 lakhs.
It's a really a welcome sign as no earlier governments looked into it seriously. It will be huge burden on the government one has to look how effectively if will execute all the budget promises. In spite of all the welfare schemes it is not clear how the voters will react and it looks and predicted by all the all the TV channels it will be hung form of govermnets. Whoever comes to power will definitely justify the farmers and common man.
- Kanagiri S Prasad, Hyderabad
---
Disappointing for AP
The step- motherly treatment meted out to AP by the Modi budget 2019 is highly condemnable. Long pending demands of Telugu people, like Special Category Status, Polavaram, Kadapa steel factory and Railway zone have been brutally relegated to the background by the Centre which is an unpardonable crime. It is great betrayal.
- Sharada Beri, Kurnool
---
More hype, less relief
The interim budget for fiscal 2019 by the Government of India today is much ado about nothing. During election year, the middle-class salaried people expected eagerly for a change in Income Tax Exemption limits, which was mercilessly rejected.
The announcement of No tax up to 5 lakh income and rise in standard deduction from Rs 40,000 to 50,000 will benefit a few in a situation where there has not been considerable employment generation during last 20 years of neoliberal regimes. The demand for bonus for all was also summarily ignored.
The appeal from a vast section of the insured public across the country to abolish service tax on insurance premium was not considered in the budget. The government has shown no empathy towards rural unemployed. It is demonstrated in the meagre improvement in allocation to the tune of Rs 5,000 crores over last year to MNREGA scheme. The rise in budget by Rs 7,590 crore for health cannot meet the aspirations of 1.3 billion Indians. In a nutshell, the intent and content of the interim budget is more a hype than a reality.
- A Raghunatha Reddy, Kadapa
---
Many plus points
Piyush Goyal's maiden budget is a treat to many sections. Three crore middle - class tax payers will get tax exemption through TDS threshold on rental income raised to 2.4 lakh. Also gratuity limit expanded to 30 lakh is convivial. Business people with less than 5 crore annually will be allowed to returns quarterly is soothing to many. As most household items of common man are now in around 5%tax bracket, many would feel home with the government.
- Kolluru Raju, Kakinada
Subscribed Failed...
Subscribed Successfully...