Indian businessman makes Ghana youth job ready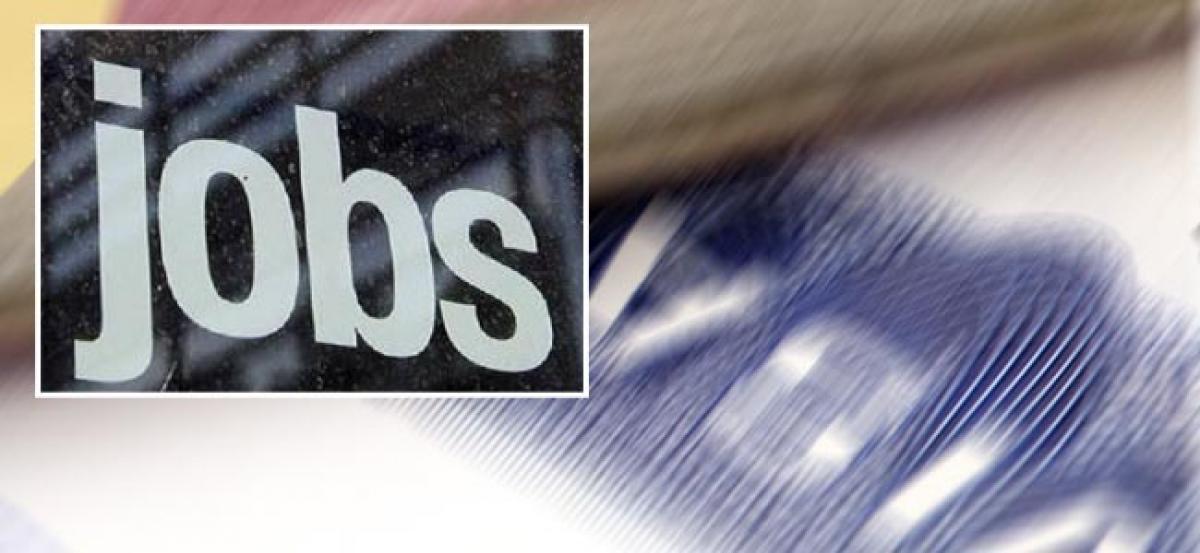 Highlights
As unemployment rates among Ghana\'s university graduates rise alarmingly, an Indian businessman here has stepped forward with an offer to train young professionals -- and possibly give them jobs.
Accra: As unemployment rates among Ghana's university graduates rise alarmingly, an Indian businessman here has stepped forward with an offer to train young professionals -- and possibly give them jobs.
The offer, by Mukesh Thakwani, owner of steel manufacturer B5 Plus Limited, has been hailed as a positive initiative at a time when rising joblessness among graduates has been described as a "crisis" by Minister of Employment and Labour Relations Haruna Iddrisu.
Thakwani's company is offering a year's apprenticeship with stipends to over 50 students from polytechnics, secondary/technical institutions and universities, providing on-the-job training and much-needed experience.
The best among them will be employed by the company at the end of their apprenticeships.
The company has also put in place an award scheme to provide scholarships to brilliant but needy students in Kpone near the capital, where the company is based. Thakwani describes this gesture as the "company's social responsibility to the community".
"Everyone deserves a bright future. Whatever your age or background, whether you're taking your first steps into work, finishing school, returning to work or looking for a new career direction, there's an apprenticeship here for you," he said.
Besides, Thakwani said, Ghana needs skilled people, adding that his company realised there was a gap between skilled and unskilled people in the country. And that's why it has decided to help.
The Ghana Statistical Service says the country's unemployment rate averaged 8.82 per cent from 2001 until 2013, reaching an all-time high of 12.9 per cent in 2015.
Minister Iddrisu has warned the country was leading to an Arab Spring situation if nothing was done and has called for more partnerships between the government and the private sector to create jobs.
"To avoid an Arab spring it is necessary that both the public and private sector, together with our friendly donors, consider the growing unemployment in the country as a national security threat which needs to be addressed," he said.
Some have blamed the unemployment situation to the high number of graduates produced in the country. But President of Accra Institute of Technology Clement Dzidonu disagreed: "Ghana neither has enough universities for its growing population nor has place for the university students."
"In other words, we need more universities to meet growing demand for higher education by qualified applicants."
According to Dzidonu, records at the National Accreditation Board (NAB) show that the country currently has 70 private and 16 public tertiary institutions, making a total of 86 tertiary institutions for a population of 25 million. This translates into a university per capita rate of around 3.5 compared to the global average of 18.6.
In his view the country was not producing enough graduates for the economy. What the country was experiencing with graduate unemployment was rather "a case of over supply of graduates in some fields and under-supply in others".
He said the universities were producing graduates not needed by the economy, hence creating a phenomenon of "unemployed-unemployables," adding that it could also be a case that tthe economy does not have the absorption capacity to employ graduates.
He also attributed the situation to the lack of planning for higher education which he blamed on the lack of data on the manpower requirements of the country.
Dzidonu said there was the need for "regular national human resource gap analysis studies that will assist us in undertaking graduate output requirement planning to serve as a basis for the government to set quotas for graduate output in key fields and professions".
"We cannot as a nation continue to produce some types of graduates that the economy does not need and fail to produce enough of those that the economy demands."
Interested in blogging for thehansindia.com? We will be happy to have you on board as a blogger.