BJP agreed for voting on the no-confidence motion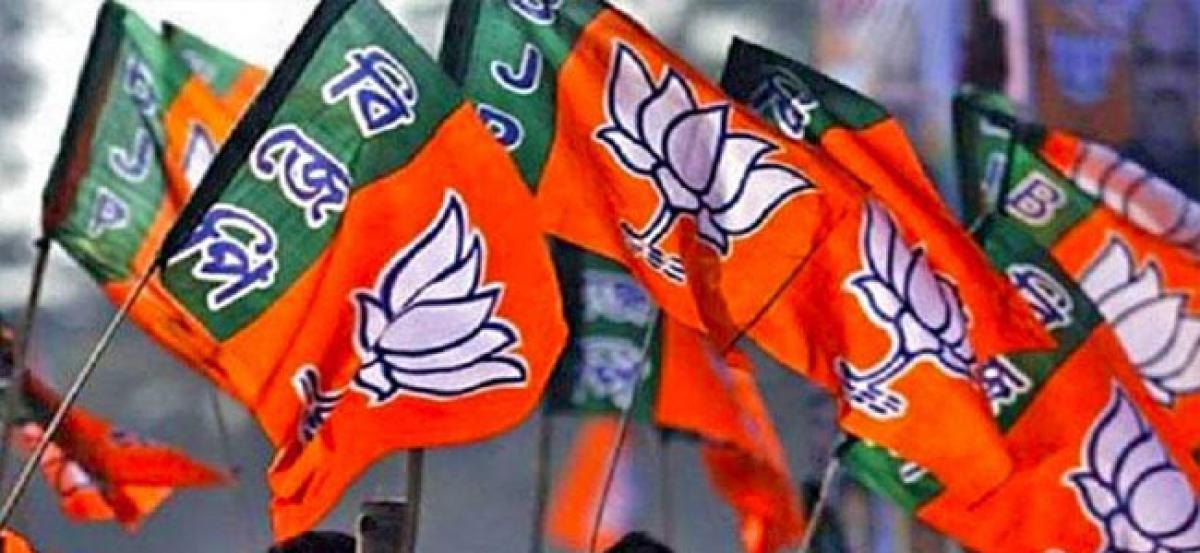 Highlights
On Wednesday the BJP led NDA agreed for voting on the noconfidence motion in a change of tack as the alliance seems better prepared to face the opposition step and sees it as an opportunity to drive home the point that antiNDA unity is not as strong as it seems
NEW DELHI: On Wednesday the BJP-led NDA agreed for voting on the no-confidence motion in a change of tack as the alliance seems better prepared to face the opposition step and sees it as an opportunity to drive home the point that anti-NDA unity is not as strong as it seems.
BJP managers are looking at "unaligned" regional parties to weaken the impression of an anti-BJP front and NDA constituents met to consider strategy to post a strong tally and also to deplete opposition numbers. "The party did not want to give the impression that it is avoiding a floor test," a BJP leader said.
"The party has issued a whip for all MPs to be present on Thursday and Friday as we are confident of winning comprehensively," parliamentary affairs minister Ananth Kumar said. Other leaders added that the party managers would look if abstentions reduced the opposition numbers while prospects of cross voting are thin
Kumar said BJP was hopeful of non-NDA support too. "It is strange that opposition brings this motion despite the fact that BJP has got majority on its own and today NDA is ruling in 21 states," he said. BJP leaders pointed out that in the budget session it was smaller parties like TDP and YSR Congress that demanded a no-trust vote .
"Congress joined late. But this time, it is upfront so a no-trust has to be addressed," said a BJP functionary.
NDA managers claim the government is likely to get support from small parties outside NDA such as Anbumani Ramadoss-led PMK and Raju Shetty-led Swabhimani Paksha, though the two are no longer members of the alliance. In its own ranks, dissident Shatrughan Sinha has usually followed the whip while Kirti Azad's stance is not clear as also that of Bahraich MP Savitri Phule.
The current NDA strength is 314 excluding the Speaker with BJP having 273 MPs. However, the ruling alliance has also pinned hope on the 70 MPs from non-aligned regional parties including AIADMK (37), BJD (20), TRS (11) and INLD (2) which may remain neutral even if they do not vote against the motion.
Even if these parties abstain, it will boost the margin for the ruling camp as its strength will increase in a reduced House at the time of voting. TRS sources ruled out support for the no-confidence motion, calling it a "political gimmick". "We have good equations with the Centre, why should we take sides," said a TRS leader.
BJP dissidents will need to think carefully, said party sources, as cross voting will cost them their memberships with Lok Sabha polls not too far off.