Chhattisgarh: 4 students hurt in school vehicle mishap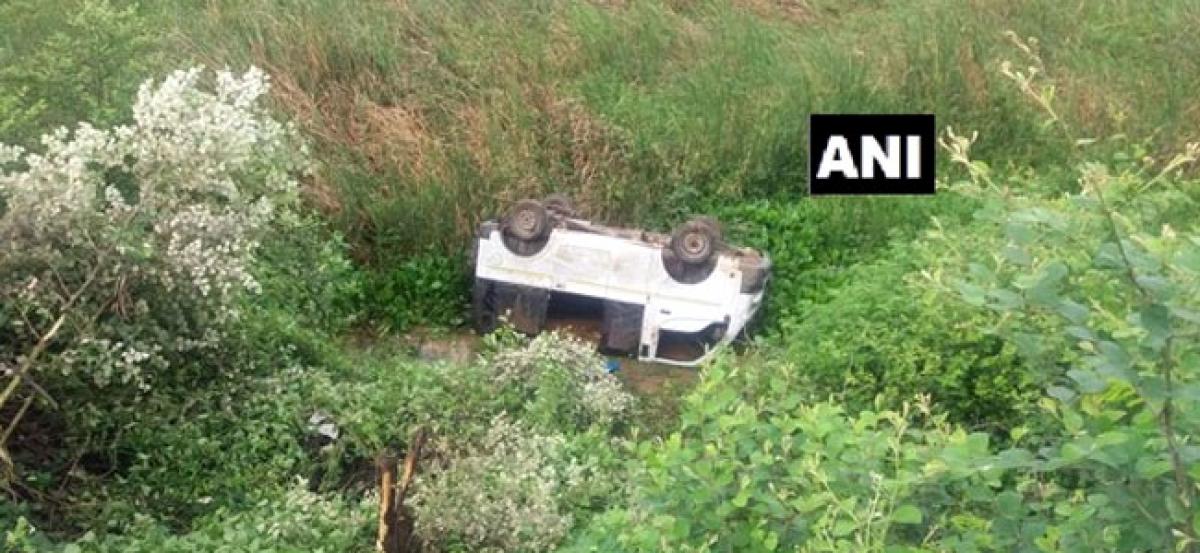 Highlights
A vehicle carrying students of Kendriya Vidyalaya, located in NTPC township in Korba, fell off a 30feet high bridge near Sichai Colony darri earlier today
Korba (Chhattisgarh) : A vehicle carrying students of Kendriya Vidyalaya, located in NTPC township in Korba, fell off a 30-feet high bridge near Sichai Colony (darri) earlier today.
According to initial reports, 15 students were inside the vehicle when it fell off bridge. Of the 15, four students were critically injured.
The injured students have been shifted to a nearby hospital for treatment.
The driver of the vehicle has been arrested for negligence.