BJP Spokesperson says Rahul winked in the Parliament like 'loafer'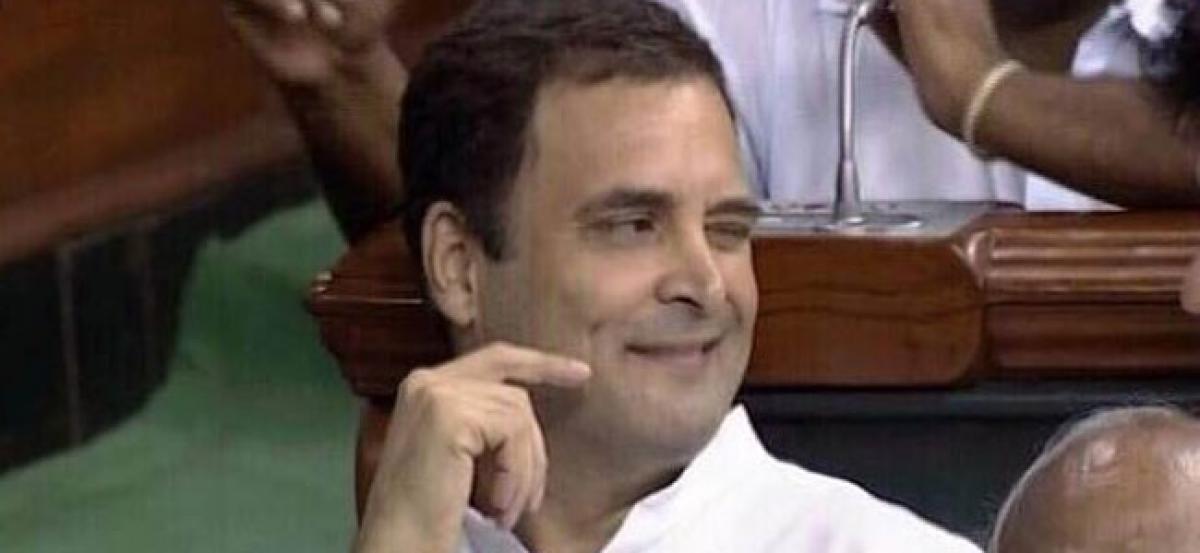 Highlights
On Monday, Dattaprasad Naik, spokesperson of Goa BJP, said he was not able to understand the issues related to the people of the country and he hugged and winked like a loafer
PANAJI: On Monday, Dattaprasad Naik, spokesperson of Goa BJP, said he was not able to understand the issues related to the people of the country and he hugged and winked like a "loafer".
After Goa Congress Chief Girish Chodankar called CM Manohar Parrikar a "kathputli" (puppet) in the hands of coalition partners.
Naik said, "I would request the Goa Congress to support their central party office in finding a credible leader for the 2019 Lok Sabha elections as their President Rahul Gandhi is finding it difficult to grab headlines and had to stoop down to cheap gimmicks."
The spokesperson also said, "Rahul Gandhi, who does not have substance or understanding of the issues related to the people of India, had to resort to hugging the PM in the temple of democracy and then winking like a loafer."

He added that, "We have only heard of loafers winking at girls in colleges in the past and never such a shameful act has happened in the temple if democracy. It is a shame that today the Congress party has become a kathputli in the hands of the Gandhi family."
Chodankar criticised Parrikar over his failure to take action on the issue of chemically-laced fish being sold in Goa's markets.