2-day shutdown enforced by 6 Assam communities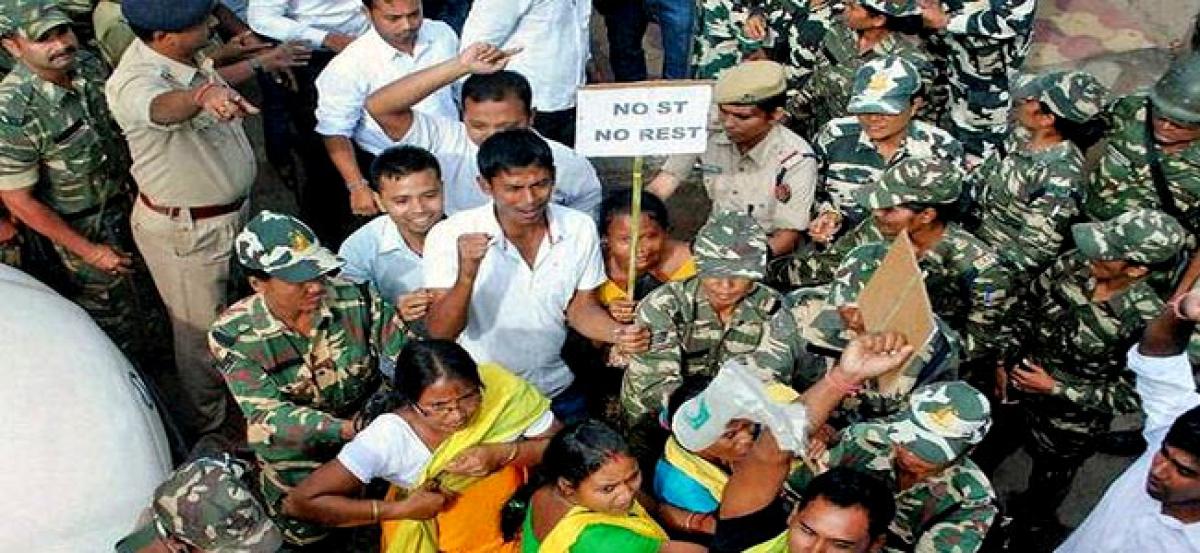 Highlights
People currently covered under OBC over demand for Scheduled Tribe status Since Monday a forum of 6 communities demanding Scheduled Tribe status enforced a 48hour shutdown affecting normal life in parts of Assam
People currently covered under OBC over demand for Scheduled Tribe status Since Monday a forum of 6 communities demanding Scheduled Tribe status enforced a 48-hour shutdown affecting normal life in parts of Assam.
Infrequent incidents of violence and disruption of communication have been reported by the police in eastern, central and western Assam where the 6 communities –Morsn, Tai-Ahom, Kock , rabongshi, Muttock, chutia and Adivasi are in the majority.

These communities currently enjoy OBC status. The OBC's share in Assam's quota pie 27%,while the ST's(plains),Sc and Sts(hills) Have 10%,7% and 5% share respectively.

It's been two decades for the old issue
The six communities demand for ST status has been a major issue for more than two decades now.It was promised by The Bharatiya Janatha Party on tribal status before the 2014 Lok Sabha elections.
On April 2017 the last meeting was held between the center and the representatives of the six communities.Leaders of these communities said that they are still awaiting a report that was to be submitted by June 2017.

On 20 july in New Delhi, the trigger for the two day shutdown from 5 am on Monday was the alleged snub by Union Home minister Rajnath Singh during a meeting with leaders of the six communities.
"The Minister came and went without saying much expect that our issues would be resolved soon." said Aswini Chetia, adviser of All Assam tai-Ahom students' Union ,adding that neither Mr. Singh, nor Minister of state for Home affairs Kiren Rijiju "seemed interested in knowing about her demands."

Granting ST status to the six communities would make Assam a tribal majority State and safeguards that helps in solving complications arising out of illegal influx into the State affecting its demographic balance.