Govt does not have data on illegal immigrants in Assam, says Congress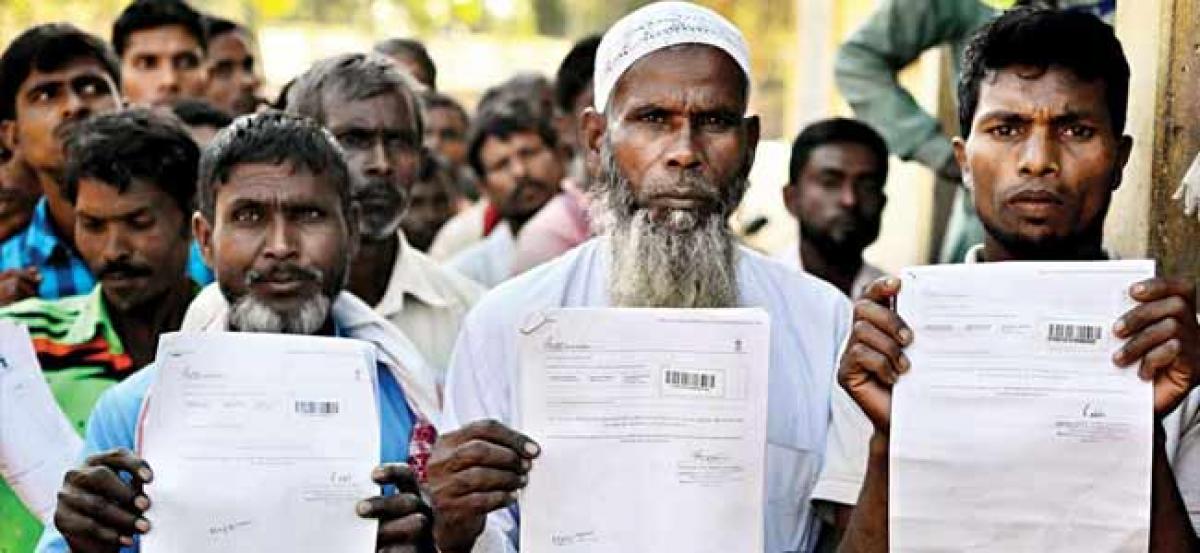 Highlights
The Congress today alleged that the government does not have data about the number of illegal immigrants in Assam and not all the 40 lakh people who have not found a place in the draft National Registry of Citizens, were foreigners
The Congress today alleged that the government does not have data about the number of illegal immigrants in Assam and not all the 40 lakh people who have not found a place in the draft National Registry of Citizens, were foreigners.
Over 40 lakh people in Assam have been left out from the the NRC, which is being prepared to identify illegal migrants in Assam. The second draft of the NRC was published on Monday.
During the Zero Hour in the Lok Sabha, Congress member from Assam Gaurav Gogoi raised the issues of the draft NRC.
Despite spending around Rs 1,200 crore and lot of efforts by officials, both the Centre and the state government does not know the number of illegal immigrants in Assam, he claimed.
Gogoi wanted to know whether all the 40 lakh people who have been excluded from the list were illegal immigrants.
"The BJP's approach to NRC has been weak, casual and ineffective," he said, adding that the list of exclusions would have many Indian citizens.
Speaker Sumitra Mahajan allowed Gogoi to speak after the listed papers were laid in the House. Prior to that, he stood in the Well demanding an opportunity to speak on the NRC.
Trinamool Congress members also sought to raise the issue. Party leader Saugata Roy was seen holding a placard which read 'Why are you isolating fellow Indians for electoral politics'.
During the Zero Hour, nominated Anglo-Indian member George Baker alleged that there was "no democracy" in West Bengal and the people were suffering under a dictatorship. His remarks elicited sharp protests from some Trinamool Congress members in the House.