Triple Talaq: Cabinet approves provision of bail by magistrate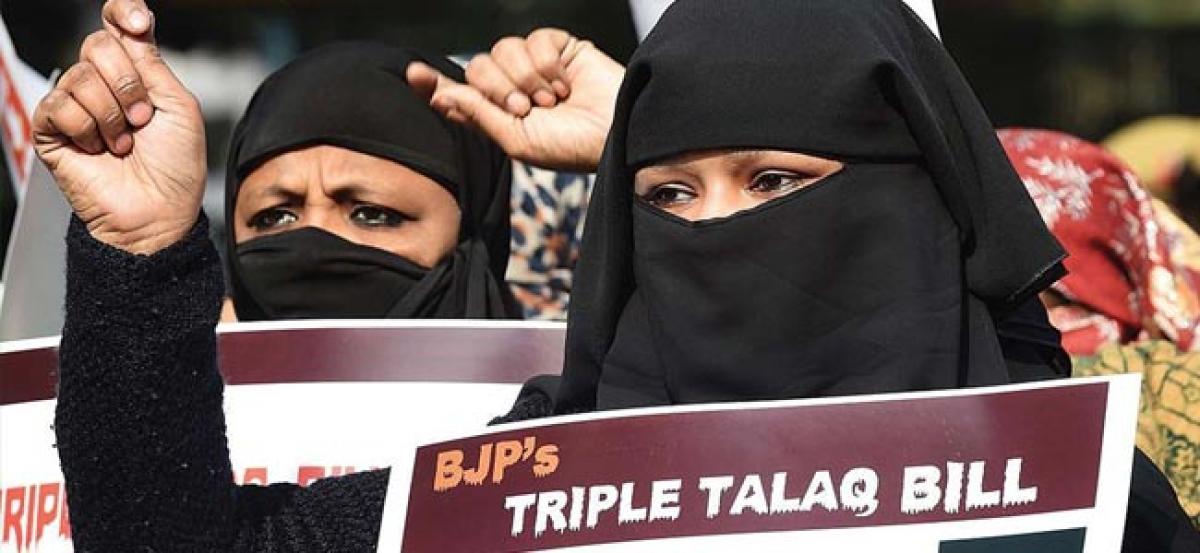 Highlights
The Union Cabinet today approved inclusion of a provision of granting bail to men found guilty of giving instant triple talaq to their wives, sources in the government said
The Union Cabinet today approved inclusion of a provision of granting bail to men found guilty of giving instant triple talaq to their wives, sources in the government said.
Giving instant triple talaq will continue to be illegal and void and will attract a jail term of three years for the husband.
The 'Muslim Women Protection of Rights on Marriage Bill' was cleared by Lok Sabha and is pending in Rajya Sabha where the government lacks numbers.
Provision of bail was one of the demands of the opposition parties.
Under the amendments cleared today, the magistrate will have powers to grant bail, the sources said.
The proposed law would only be applicable on instant triple talaq or 'talaq-e-biddat' and it would give power to the victim to approach a magistrate seeking "subsistence allowance" for herself and minor children.
A woman can also seek the custody of her minor children from the magistrate who will take a final call on the issue.
The Modi government has been trying to get the Triple Talaq bill cleared in the Upper House. Recently, Union Minister Ravi Shankar Prasad had written to Congress chief Rahul Gandhi regarding the Bill.
In a letter to Gandhi, Prasad said that the government welcomes the initiative to support the Bill but also asked the Congress chief as to why was the Bill allowed to lapse during UPA regime.
The minister, also said that the Bill should be passed along with anti-Triple Talaq Bill and Nikah Halala bills.
Before Prasad's letter, Gandhi had written to Prime Minister Narendra Modi urging him to ensure that the bill gets passed in this session itself so that women can participate "more meaningfully" in the state elections later this year and in the Lok Sabha polls next year.
"The Government welcomes your initiative to support the Bill. However, the Government would like to understand fully the reasons why the Bill was not taken up for three years by the UPA Government in the Lok Sabha and allowed to lapse. The Government would also like to know whether all your allies and other opposition partners, who are coordinating with you, will also be supporting the Bill and not disrupting the House as they had done on earlier occasions when the Bill was brought to Parliament," Prasad had written.