Since 2000, the most productive monsoon Lok Sabha session was this year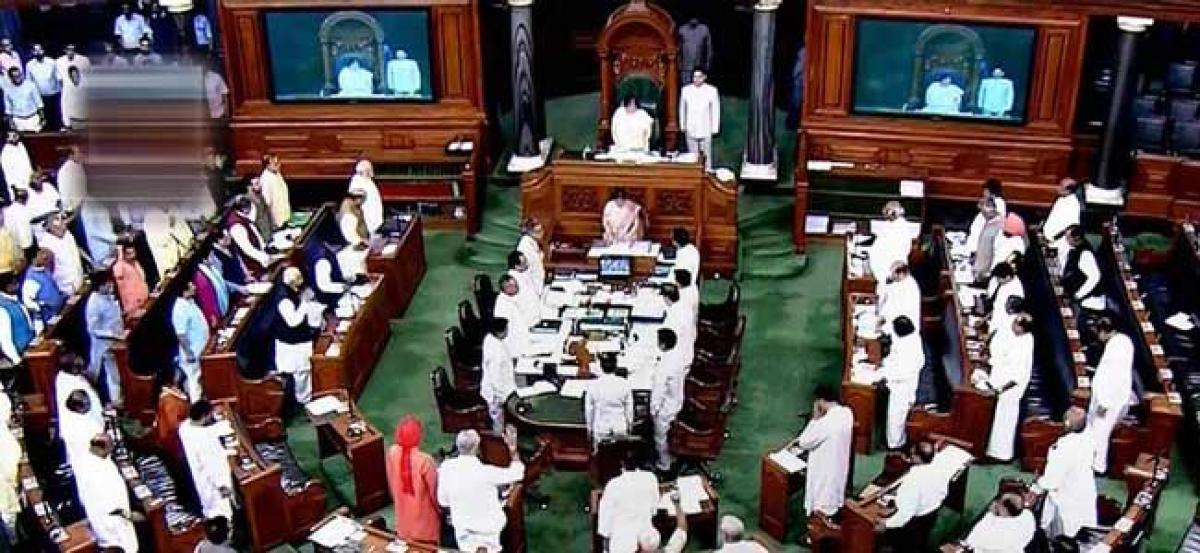 Highlights
Ending on Friday, the Lok Sabha saw the most productive monsoon session this year since 2000 with the noconfidence motion moved by the Telugu Desam Party and the law that empowered homebuyers in insolvency cases
NEW DELHI: Ending on Friday, the Lok Sabha saw the most productive monsoon session this year since 2000 with the no-confidence motion moved by the Telugu Desam Party and the law that empowered homebuyers in insolvency cases.
18 of 20 bills introduced during this session were passed and the Lok Sabha worked for 110% of the scheduled hours and the Rajya Sabha worked for 66%. On the legislative business the Lok Sabha had worked for 50% of its time and the Rajya Sabha on 48% of time. These stats are the highest by both the houses in the 16th Lok Sabha and the second highest since 2004.
Granting constitutional status to the National Commission for Backward Classes and restoring the immediate arrest provision in the SC/ST Act were a major political gain for the ruling party. The Lok Sabha sat for an extra 20 hours to make up for over eight hours lost in disruptions. Both the houses functioned for 84% and 68% of their scheduled question hour time, which is one of the most productive question hour time.
Sumitra Mahajan, the Lok Sabha speaker, said, "I have several times laid stress on the conduct of the House which is essential to maintain credibility of Parliament. The session was more productive and satisfactory compared to the past two other productive sessions- the second part of budget session 2017 and the last monsoon session."
"The session proved to be three times more productive than the budget session, whose productivity was only 25%. This is a remarkable improvement and the credit goes to all."