Vajpayee great leader, talented poet, reminisces noted singer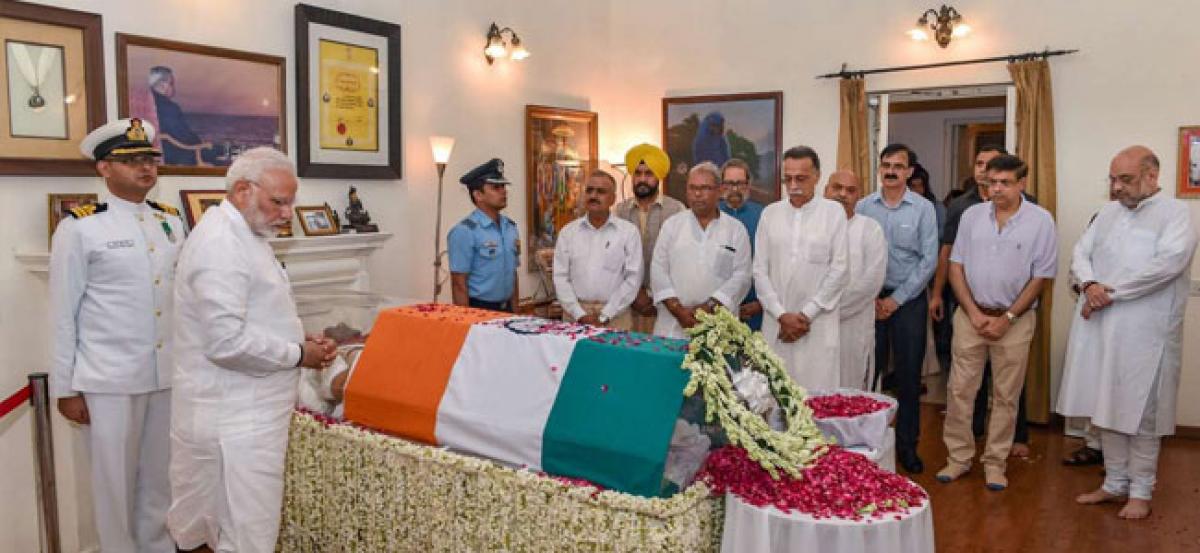 Highlights
Classical singer Padmaja Phenany Joglekar, who often used to sing former Prime Minister Atal Bihari Vajpayees poems, fondly remembers him as a great poet and has expressed grief over his demise
Mumbai: Classical singer Padmaja Phenany Joglekar, who often used to sing former Prime Minister Atal Bihari Vajpayee's poems, fondly remembers him as a great poet and has expressed grief over his demise. Vajpayee died yesterday after prolonged illness at the age of 93. He was undergoing treatment at the All India Institute of Medical Sciences (AIIMS) since June 11. Padmaja says the country has lost not only a great leader but a very talented poet as well.
"I am in shock, I think he is still around. I won't be able to go for his last rites but would sing a few lines in his loving memory," she told PTI. Recalling her last meeting with the BJP stalwart, Padmaja (56) says that last year she went to Delhi on December 25 and sang a few lines from his poetry 'Aao Phir Se Diya Chalaye' on his birthday. "I was told that he was very happy listening to it.
There was no bigger joy than to know that we could make him happy and smile." Walking down memory lane, the noted singer says her first meeting with Vajpayee was in Mumbai on August 9 in 1994. "I remember I sang a few lines from his poetry 'Geet Naya Gata Hoon' and he was in disbelief that someone could sing his poetry. He gave a standing ovation at the time and said that this huge round of applause was not for his poetry but for singing his verses in sur." Later when he became Prime Minister, Padmaja says she met him on May 13, 1998, the day India conducted a series of nuclear tests in Pokhran, Rajasthan.
"We went to meet him regarding a CD of songs compiled from his poetry. He gave us three minutes of his time from his busy schedule that day. When he listened to a few songs, he seemed happy and relaxed in that tense environment," the singer says. "It was a moment of pride and honour for us that we could make him happy. He always believed in maintaining peace and harmony but at the same time he did not want anyone to take India for granted," she adds.