Meghalaya Chief Minister Conrad Sangma wins bypolls by over 8,000 votes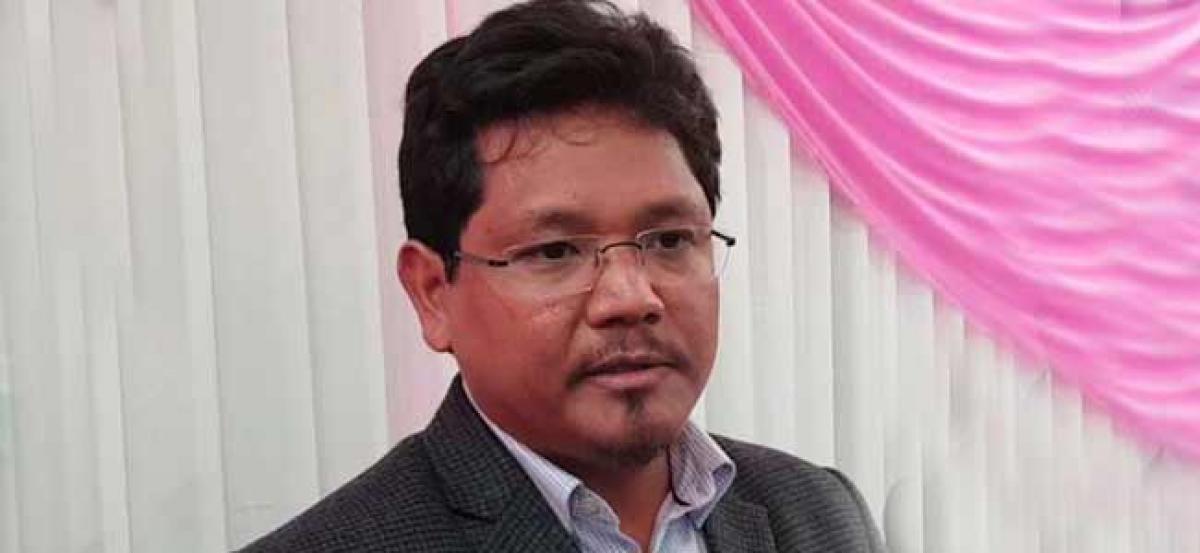 Highlights
Meghalaya Chief Minister and National Peoples Party NPP president Conrad K Sangma today won the South Tura byelection by defeating his nearest Congress rival Charlotte W Momin by over 8,400 votes, Chief Electoral Officer CEO FR Kharkongor said
Shillong: Meghalaya Chief Minister and National People's Party (NPP) president Conrad K Sangma today won the South Tura by-election by defeating his nearest Congress rival Charlotte W Momin by over 8,400 votes, Chief Electoral Officer (CEO) FR Kharkongor said.
With Sangma's win the National People's Party has levelled its tally at 20 with the opposition Congress in the 60-member Meghalaya Assembly.
The NPP is heading a six-party Meghalaya Democratic Alliance (MDA) government in the state.
The NPP president secured a total of 13,656 votes of the 22,200 plus total votes polled in South Tura. His closest rival of the Congress, Charlotte W Momin, got 8,421 votes, the Chief Electoral Officer said.
Besides the NPP, the MDA also has the support of the BJP (2), NCP (1) along with the regional parties - United Democratic Party (7), the Peoples Democratic Front (4), the Hill State Peoples Democratic Party (2) and 2 Independents.
In the Ranikor Assembly seat, the United Democratic Party candidate Pious Marwein is leading over NPP candidate Martin M Danggo by over 3,390 votes.
Danggo, who was elected on a Congress ticket for the fifth time in March, resigned in June this year to join the ruling NPP.