Rahul Gandhi says RSS idea relevant to Muslim Brotherhood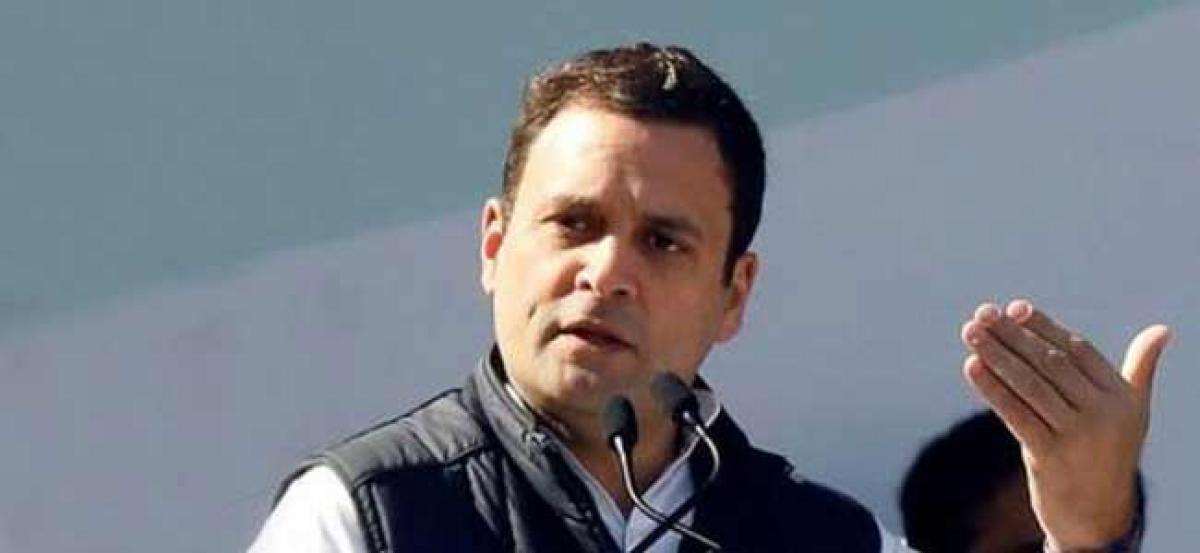 Highlights
On Monday hitting out at Rahul Gandhi for likening the RSS to an Islamist group Muslim Brotherhood , the Sangh said the Congress chief is unable to understand the saffron outfit as he does not know India
NEW DELHI: On Monday hitting out at Rahul Gandhi for likening the RSS to an Islamist group Muslim Brotherhood , the Sangh said the Congress chief is unable to understand the saffron outfit as he does not know India. Last week at the International Institute of Strategic Studies in London,Gandhi had said the RSS' idea is relevant to that of Muslim Brotherhood in the Arab world.
He had also alleged that the RSS was trying to "change" the nature of India and "capture" its institutions.
Responding to the Congress chief's charges, the Rashtriya Swayamsewak Sangh (RSS) prachar pramukh (publicity in-charge) Arun Kumar said Gandhi is unaware about the "concept of Muslim brotherhood." "The entire world today is facing the threat of Islamic fundamentalism. He is unaware... he does not understand the gravity of the situation that's why he is making such statements," Kumar said while responding to a question on Gandhi's remarks about the RSS.
Referring to the Congress president's before statement that he is trying to understand India, the Sangh leader said, "One who doesn't understand India cannot understand the Sangh."