Kochi airport to resume full-scale operations from August 29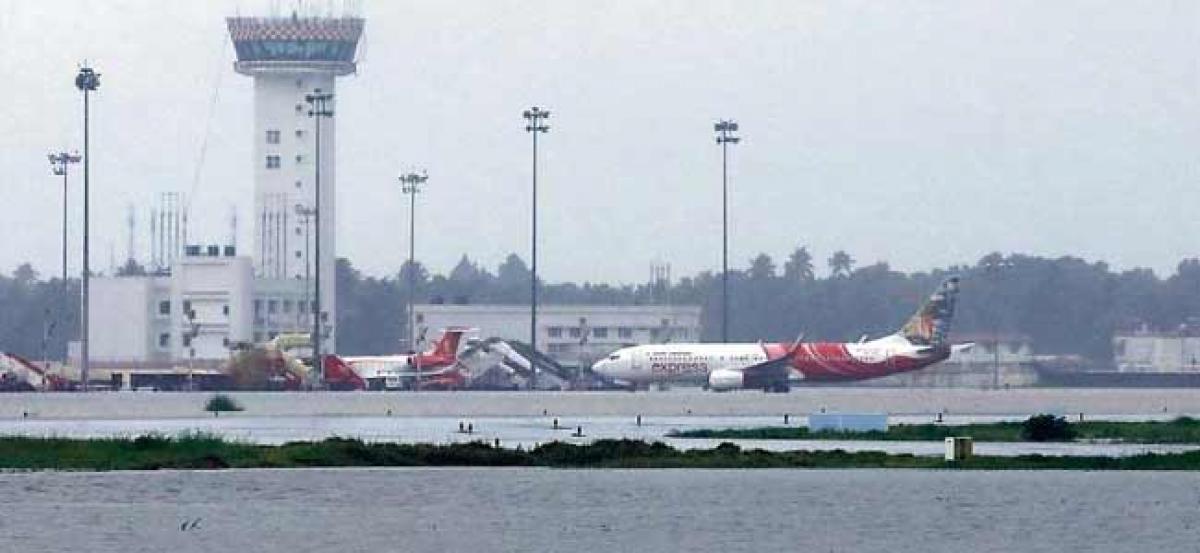 Highlights
Kochi Airport, which was closed since past few days due to incessant flooding in Kerala, will resume its fullscale operations on August 29
Kochi: Kochi Airport, which was closed since past few days due to incessant flooding in Kerala, will resume its full-scale operations on August 29.
"CIAL (Cochin International Airport Limited) is set to commence full-scale operations (both International and Domestic) at 1400 hrs on 29-08-18," read an official statement of CIAL.

The airlines have been notified regarding the same and asked to make sure the smooth functioning of the services as per the schedule. Airline websites have already started to facilitate the journey planner for passengers from and on August 29.
The flight services from Kochi Naval Base, which was carrying out rescue operations have also been suspended. "Services from Naval-base will be suspended from 29th (August 29) noon," the statement added.
Earlier, CIAL had informed that the airport was waterlogged and its runway and parking bays had completely receded. Air traffic from the airport was also halted due to the flash floods.
Kerala witnessed the worst flood situation in a century, claiming lives of more than 300 people and causing huge damage of nearly Rs 19,512 crores.