Rebuilding Plan: A possible ban on overnight stay at Sannidhanam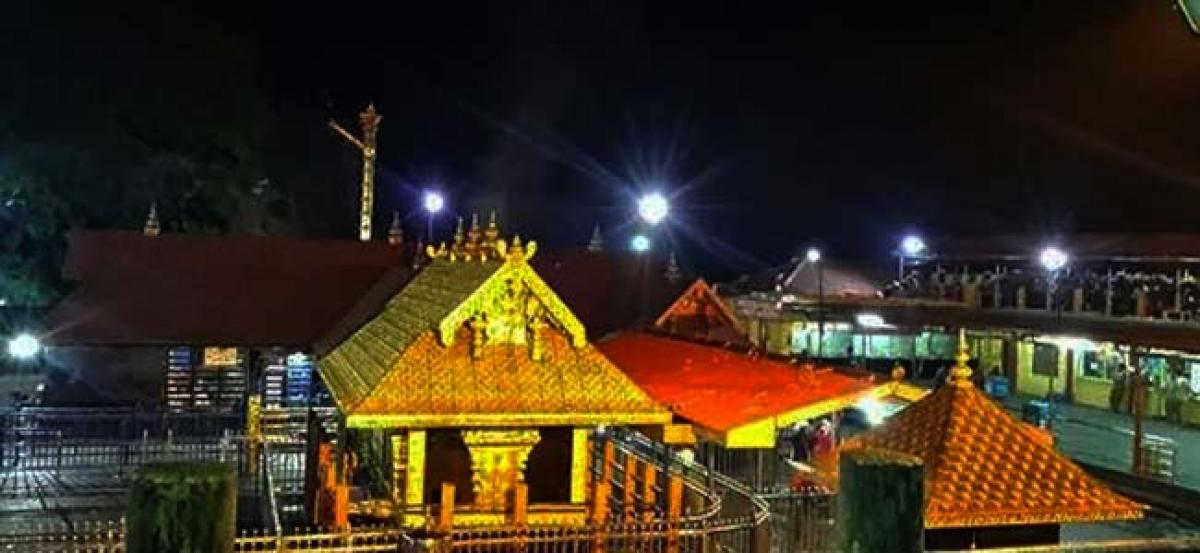 Highlights
Rebuilding plan of the Sabarimala by the Kerala government is struggling to recover from the extensive damage caused by heavy rains It will include rigid regulations on night time travel to the hill shrine and a possible ban on overnight stay at Sannidhanam
Thiruvananthapuram​: Rebuilding plan of the Sabarimala by the Kerala government is struggling to recover from the extensive damage caused by heavy rains. It will include rigid regulations on night time travel to the hill shrine and a possible ban on overnight stay at Sannidhanam.
Sources say that no pilgrim will be permitted to stay overnight at Sannidhanam in the near future. "They don't need to stay for more than a couple of hours at Sannidhanam. Accommodation and other facilities will be constructed at Nilackal, which will play the base camp role. Pilgrims 'including VIPs' will have to take KSRTC shuttle service to Pamba," sources said.
A high-level committee which was appointed by the government is thinking of setting up hangars with bio-toilet facilities at Nilackal. In its master plan, the forest department had proposed that three base camps could be set up at Nilackal, Erumeli and Vandiperiyar. These stations could be modelled after similar facilities are installed at many pilgrimages in the Himalayas.
"Decision not to allow any private vehicle beyond Nilackal has been adopted. There will be a ceiling on number of pilgrims who will be allowed overnight at Sannidhanam. We are working out finer details. All commercial establishments that are not required for the conduct of pilgrimage will face the axe. Considerable reduction in the number of such firms will be ensured from this season itself," a top official told a source.
Forest dept suggests curbs on Erumeli route
The forest department, meanwhile, has suggested that the movement of pilgrims through the traditional forest route from Erumeli to Sannidhanam must be strictly regulated. "There will be a ban on night trek through this route from this season itself," a senior officer said.
The government wants to use this opportunity to overhaul the pilgrimage process and implementation machinery. In spite of many court interventions, little could be achieved given the complicated and layered system of governance.