Withdraw case against woman for shouting anti-BJP slogans: Stalin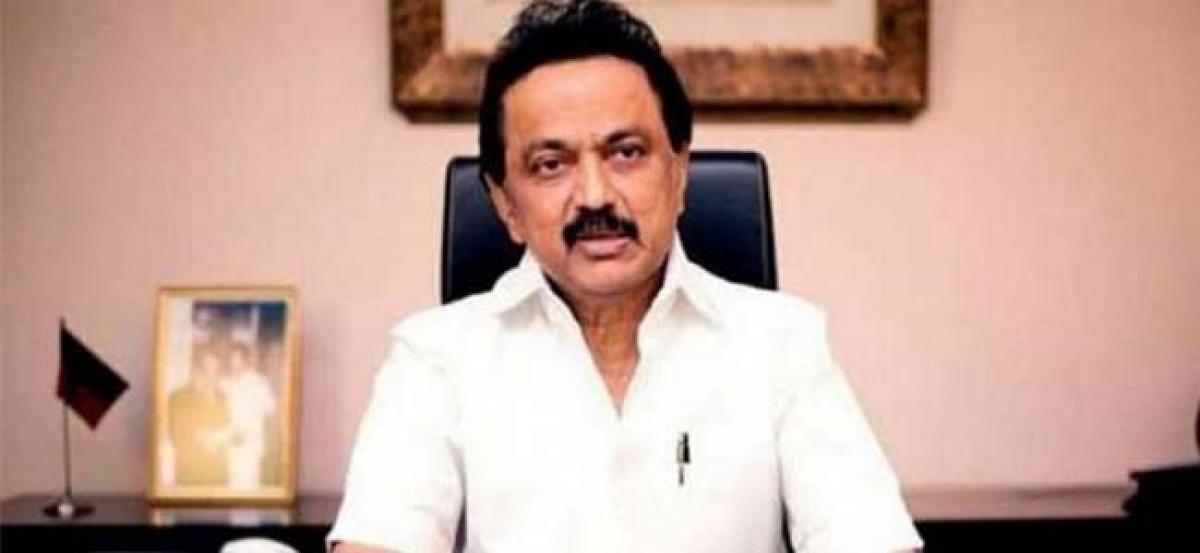 Highlights
Welcoming the bail granted to a young woman who was arrested in Tuticorin airport for shouting slogans against the BJP, DMK President MK Stalin urged the Tamil Nadu government on Tuesday to withdraw the case filed against her
Chennai: Welcoming the bail granted to a young woman who was arrested in Tuticorin airport for shouting slogans against the BJP, DMK President M.K. Stalin urged the Tamil Nadu government on Tuesday to withdraw the case filed against her.
Stalin said in a statement that the AIADMK government should not only withdraw the case filed against Sophia but also take action against the BJP members who had threatened her family based on the complaint filed by her father.
Stalin said that in a democracy every individual had a right to criticise the government.
On Monday, Sophia, 25, shouted slogans against the Modi government in a Tuticorin-bound aircraft when she was seated behind Tamil Nadu BJP President Tamilisai Soundararajan.
Soundararajan told reporters on Tuesday that Sophia had posted on social media that she would shout slogans against the Bharatiya Janata Party.
According to Soundararajan, the young woman said it was her right to raise slogans and the BJP leader alleged that she uttered "unspeakable words" at the airport lounge.
Sophia, said to be pursuing research in Canada, was returning home when she spotted the BJP leader. Suddenly, she got up and shouted: "Facist BJP government, Down down."
On landing at Tuticorin, the BJP leader got into a verbal spat with the student and lodged a complaint with the police who arrested her.