Being quoted out of context: BJP MLA on 'elope' remark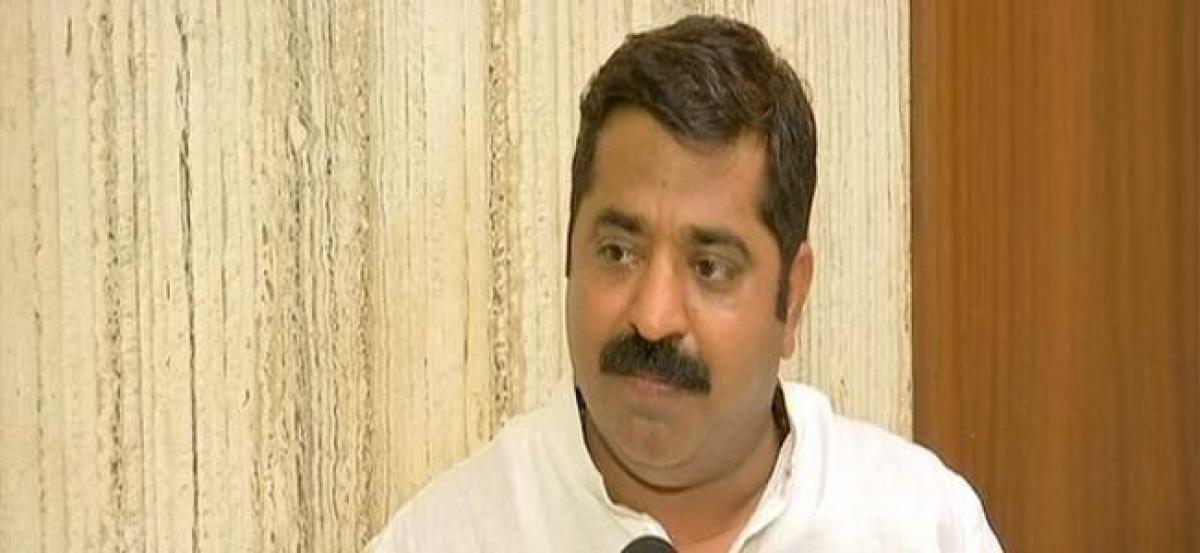 Highlights
Bharatiya Janata Party BJP Member of Legislative Assembly MLA Ram Kadam has issued a clarification on his elope remark and said that his statement was quoted out of context
Mumbai (Maharashtra): Bharatiya Janata Party (BJP) Member of Legislative Assembly (MLA) Ram Kadam has issued a clarification on his 'elope' remark and said that his statement was quoted out of context.
The BJP MLA from Ghatkopar constituency faced a backlash after a video of him where he can be reportedly heard saying that he would kidnap a girl even if she refuses a proposal from a boy and help him elope with her, surfaced on media.
Clarifying his stance on the issue, Kadam told ANI, "A 40-second incomplete video is being circulated by opposition leaders. I would only request them to listen to my complete statement. If my statement has hurt anyone, I won't mind expressing regret for the same."
"My statement is being quoted out of context. At that event, I said that all youngsters whether it be a boy or girl should take their parents' in confidence before marrying. If they elope without taking their permission, the parents feel disheartened and it is very wrong to disappoint your parents. After saying so I took a long pause and someone from the audience said something which I repeated on the mike. I also kept speaking after that as well but it was not reported.
If I had said anything objectionable, it was being live telecasted and there were a number of journalists present at the venue and someone would have pointed it out. But no one raised an objection because they had heard me completely. To find the true meaning of an address one must listen to it completely," he added.
The BJP MLA made the statement during a 'Dahi Handi' festival organised in Mumbai on the auspicious occasion of 'Janmashtami' on Monday.