'Deeply unfortunate': PM Modi on Kolkata bridge collapse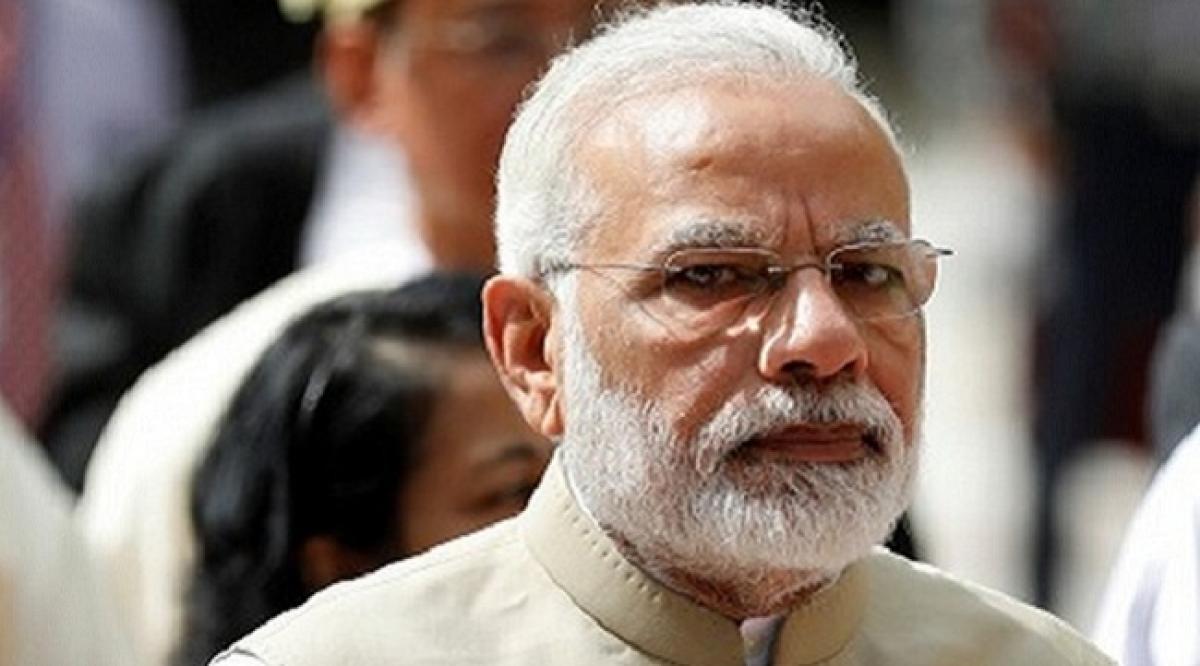 Highlights
Prime Minister Narendra Modi on Tuesday termed the Kolkata bridge collapse as a deeply unfortunate incident and hoped for a speedy recovery of those who were injured
Kolkata (West Bengal): Prime Minister Narendra Modi on Tuesday termed the Kolkata bridge collapse as a "deeply unfortunate" incident and hoped for a speedy recovery of those who were injured.
A portion of the bridge, located in South Kolkata's Majerhat area, collapsed on Tuesday morning. The incident trapped many people and crushed many vehicles under it.
"The collapse of a part of a bridge in Kolkata is deeply unfortunate. My thoughts are with the families of the victims. I pray that those who are injured recover at the earliest," the Prime Minister tweeted.
Union Home Minister Rajnath Singh also took to Twitter to express grief over the incident, while speaking to West Bengal Chief Minister Mamata Banerjee and assured her of every possible help from the Centre.
"The bridge collapse incident in Kolkata is extremely tragic. Four NDRF teams have already reached the spot. One more team is on the way. I pray for the speedy recovery of the injured," he wrote.
Assuring that the injured are currently stable, Mamata Banerjee said, "19 people have been injured and all of them are stable right now. We have reports of death of one person, but that hasn't been confirmed. There might be three or four casualties as the bridge fell at a spot where a slum is located."
However, West Bengal Governor Keshari Nath Tripathi blamed the both the Public Works Department and the Railway administration for not shouldering the responsibility in order to maintain the 40-year-old bridge.
"The bridge deserved a better maintenance. There was a report of a pit for quite some time. I don't know whether the PWD noted it. Both the PWD and the Railway administration had the responsibility of maintaining the bridge. It requires investigation."