Bengaluru: Public transport to be affected by the bandh on 10 September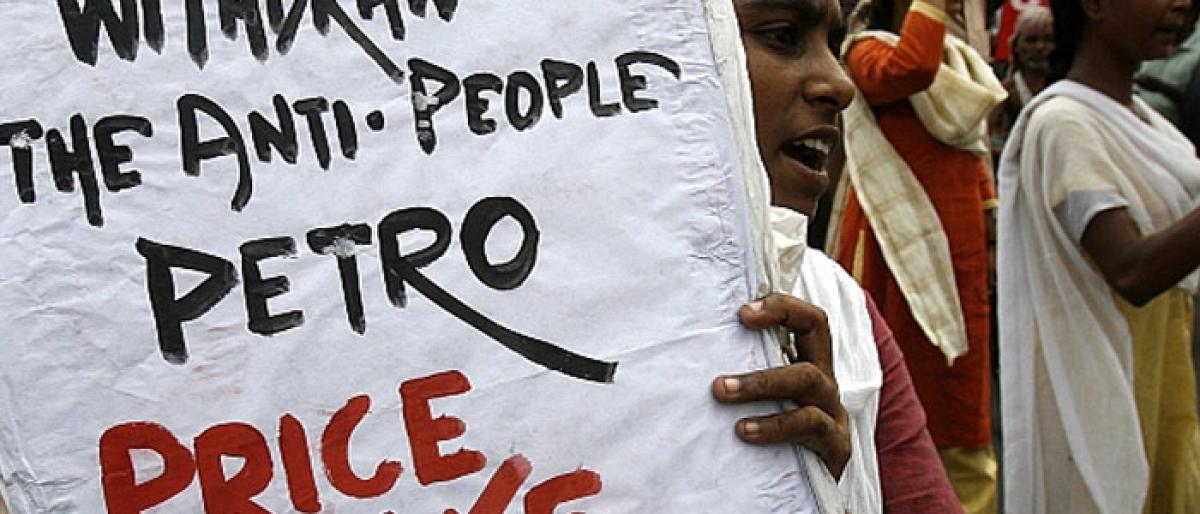 Highlights
On Monday a Bharat Bandh has been called out, to protest against the hiked fuel prices It is expected that the commuters in Bangalore and other parts of the state will be affected, as various transport associations have decided to take part in the strike
​Bengaluru: On Monday a Bharat Bandh has been called out, to protest against the hiked fuel prices. It is expected that the commuters in Bangalore and other parts of the state will be affected, as various transport associations have decided to take part in the strike.
The bandh called by the Congress and opposition parties over the spiralling fuel prices is expected to affect the normal life in the Congress-JD(S) ruled state. Services by all state-run transport corporations – BMTC, KSRTC, NWKRTC and NEKRTC – may be affected as the major trade union, AITUC-backed KSRTC Staff and Workers Federation, has extended support to the bandh.
Ananth Subbarao, the general secretary of the federation, said that they have taken the decision of joining the protest as the skyrocketing fuel prices have affected transport services. However, BMTC and KSRTC officials maintained they will operate buses after assessing the situation on the bandh day.
While Namma Metro and train services will operate as usual, cab drivers' associations are divided over the bandh. Tanveer Pasha, president, Karnataka Taxi Owners' Federation, said drivers attached to app-based aggregators will participate in the strike. "We will also stage a protest near Town Hall on Monday against the rise in fuel prices," he said.
"Increase in fuel prices is having a huge impact on the transport industry. But we will not participate as we aren't in a position to take a sudden decision without consulting all associations and MNC vendors," said K Radhakrishna Holla, president, Bangalore Tourist Taxi Operators' Association.
A majority of the auto rickshaw unions in the city have not yet taken the decision of taking part. Auto Rickshaw Drivers Union (ARDU) and Adarsh Auto Rickshaw and Taxi Drivers Union said they will decide by Saturday. Channa Reddy, president, Federation of Karnataka Lorry Owners, said they will extend their moral support.
The bandh has prompted some city schools to postpone exams slated to be held on Monday. The school associations said they will take a decision by Saturday, depending on severity of the situation