Yogendra Yadav calls TN police order 'Illegal'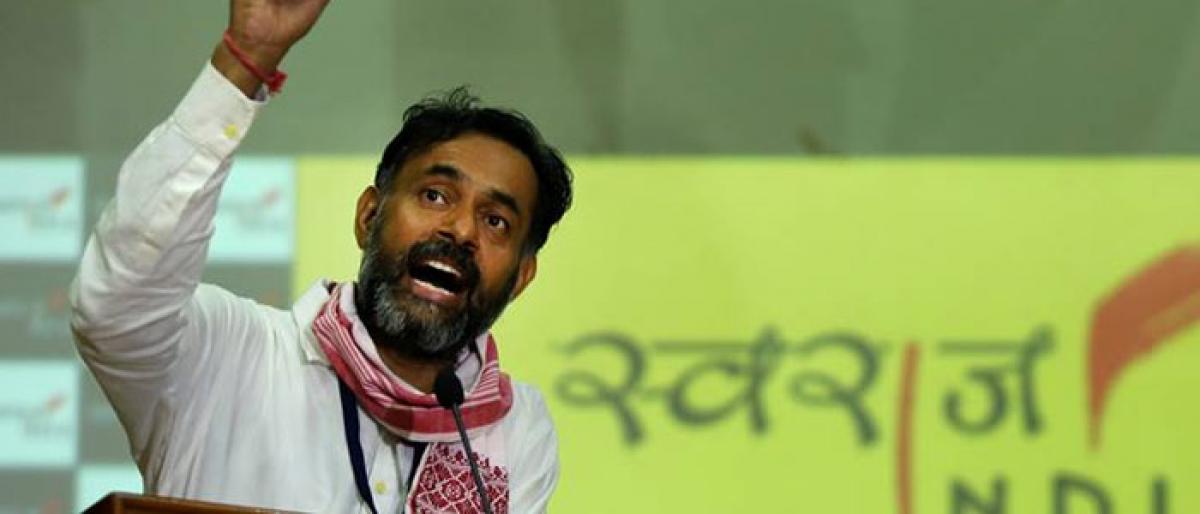 Highlights
Yogendra Yadav the Swaraj India president called the Tamil Nadu police order that stopped him from meeting farmers illegal
On Saturday Yogendra Yadav the Swaraj India president called the Tamil Nadu police order that stopped him from meeting farmers 'illegal'. Yadav was detained by the Tamil Nadu police in Chengam in Tiruvannamalai district.
The 'Movement Against 8 Lane Way' had invited him to meet the farmers regarding the Chennai-Salem expressway project. In constant tweets, Yadav claimed he was manhandled and pushed into a police van. "TN police has detained me and team in Thiruvannamalai district. We came on the invitation of Movement Against 8 Lane Way. We were prevented from going to meet farmers,phones snatched, manhandled and pushed into police van. First hand experience of police state in TN!" Yadav tweeted.
Yadav also tweeted saying, that he was detained without any formal notice. In a detailed letter to the Chengum Sub Division DSP, Yadav said that the order was sent to him almost five hours after he was detained from a marriage hall without any written or formal order.
Farmers have been protesting against a project to build an eight-lane highway connecting Chennai and Salem, which runs through Tiruvannamalai district. Yadav was conducting an enquiry into whether farmers really wanted to give up their land for the project or if they were being pressured by the police.
Reacting to the alleged manhandling of the Swaraj India chief, DMK president MK Stalin condemned the incident and said, "The DMK strongly condemns the arbitrary detention of Swaraj India chief Yogendra Yadav who supported farmers affected by Chennai-Salem Expressway project. The intolerant AIADMK govt will pay the price for denying people the democratic right to dissent & protest."