MEA- TCIL sign pact to initiate Pan-African e-Network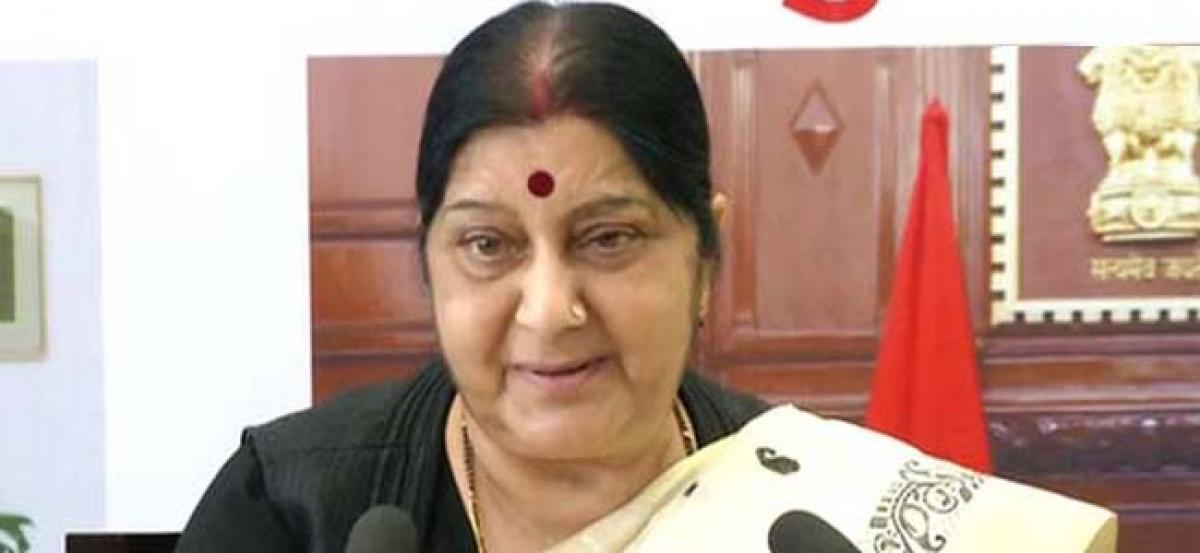 Highlights
The Ministry of External Affairs on Monday signed an agreement with the Telecommunications Consultants India Ltd TCIL for the implementation of eVidyaBharati and eAarogyaBharati eVBAB Network Project between India and Africa
New Delhi: The Ministry of External Affairs on Monday signed an agreement with the Telecommunications Consultants India Ltd (TCIL) for the implementation of e-VidyaBharati and e-AarogyaBharati (e-VBAB) Network Project between India and Africa.
External Affairs Minister Sushma Swaraj while addressing the gathering on the occasion hailed the project as a digital bridge of knowledge and health between India and Africa. She said that India has put Africa at the top of its foreign policy priorities.
Swaraj even called on the African partner countries to fully share and contribute to make the project a bigger success than its first phase.
E-VBAB Network project is a technological upgrade and extension of the Pan-African e-Network Project (Phase 1) which was implemented in 48 partner countries across Africa from 2009 till 2017.
The Phase 1 of the Project successfully imparted tele-education and tele-medicine by linking educational institutions and hospitals in India with those of African countries.
Over the five-year project duration, e-VBAB Network Project will provide free tele-education courses to 4000 students every year from African countries.
The project will be completely funded by the Government of India for its entire duration and will be open for participation to all our partner countries in Africa. The Project will be another important milestone in India's development partnership with Africa.