After 19 days, Hardik Patel ends indefinite fast; no talks with Gujarat govt yet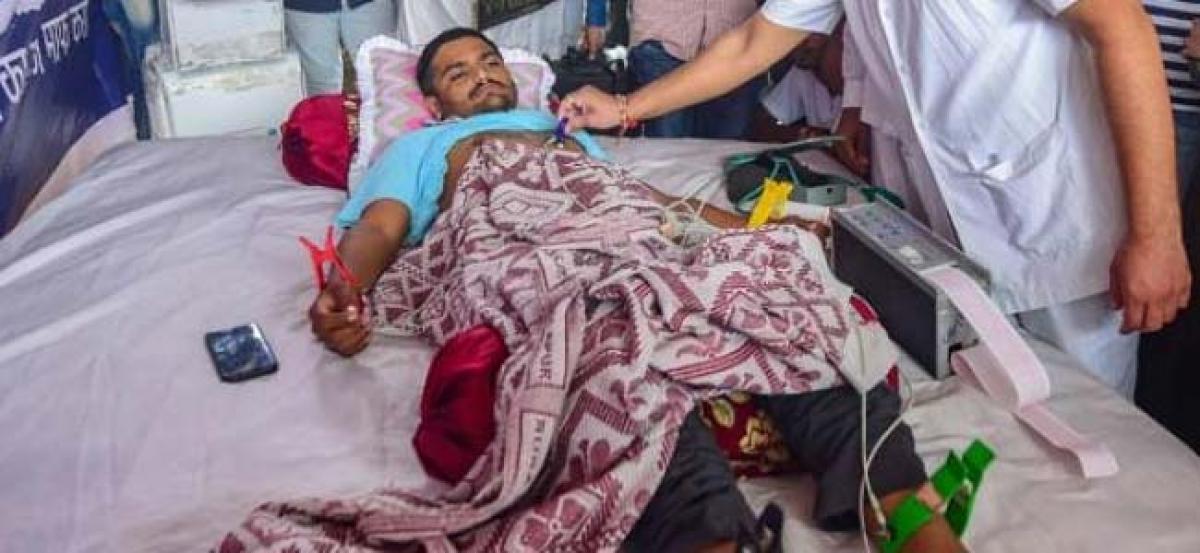 Highlights
Quota spearhead Hardik Patel ended his indefinite fast on Wednesday after 19 days, even as there were no talks between him and the Gujarat government over the leaders demands for reservation to Patidars and farm loan waiver
Ahmedabad: Quota spearhead Hardik Patel ended his indefinite fast on Wednesday after 19 days, even as there were no talks between him and the Gujarat government over the leader's demands for reservation to Patidars and farm loan waiver.
Hardik broke the fast by having lemonade from the hands of Patidar community leaders Naresh Patel and C K Patel. After ending his fast, the quota leader said, "The fight for quota for my community and farm loan waiver will continue".

Hardik had begun his indefinite hunger strike on August 25 at his residence near Ahmedabad, demanding reservation for Patidars under the Other Backward Classes (OBC) category and loan waiver for Gujarat farmers. Later, a demand for the release of his aide Alpesh Katheria, who was arrested on charges of sedition, was also added.
The 25-year-old quota agitation leader was admitted to a hospital after his health deteriorated last Friday - the 14th day of his fast. After spending two days in hospital, he had returned to his house and continued the hunger strike.
While he had started taking liquids and was administered glucose at the hospital, the Patidar leader claimed he did not take any solid food during the fast.
On September 4, the BJP-led Gujarat government had reacted to the agitation and claimed that Hardik's quota movement was a "politically-motivated" agitation with the backing of the Congress.
State Energy Minister Saurabh Patel had then said that the government's door were open for talks, but no negotiations were held.