How JGU law professors contributed to SC's 377 ruling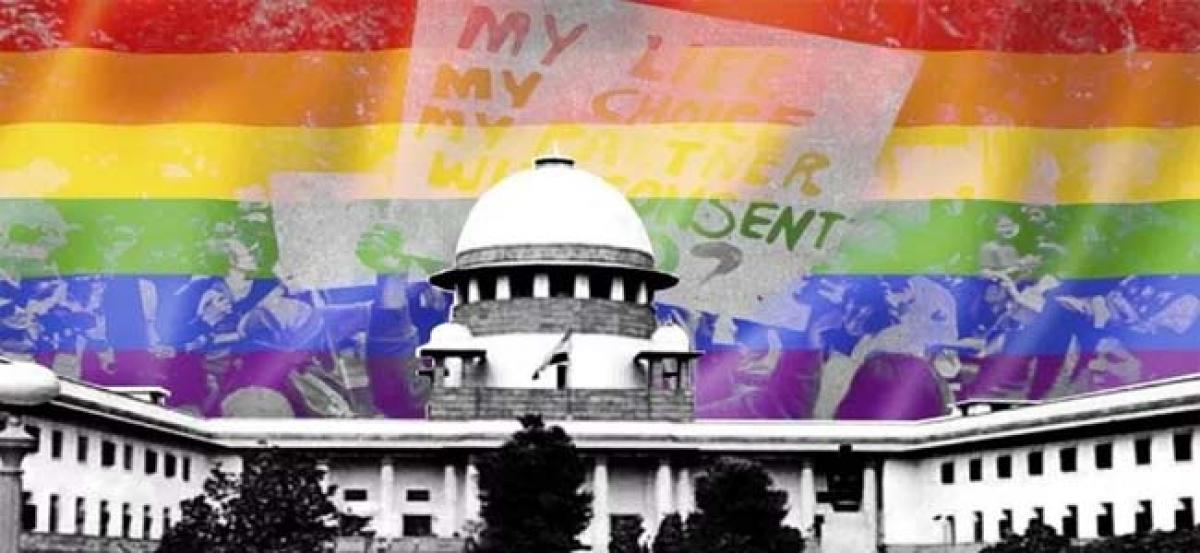 Highlights
Four law professors of the OP Jindal Global University JGU have been cited by the Supreme Court in its landmark decision last week of decriminalising homosexuality in India
Sonipat: Four law professors of the O.P. Jindal Global University (JGU) have been cited by the Supreme Court in its landmark decision last week of decriminalising homosexuality in India.
In a historic judgment, the top court struck down the archaic 158-year-old Section 377 under the Indian Penal Code (IPC), which criminalised gay sex, as "manifestly arbitrary".
Among the intellectual inputs cited by the apex court are those of the four professors -- Dipika Jain, Oishik Sircar, Danish Sheikh and Saptarshi Mandal -- from the varsity's Jindal Global Law School (JGLS).
These inputs support important points made in the landmark decision that has advanced the values of constitutionalism, equality, non-discrimination and justice.
"This is an important victory not only for the LGBTIQ community but also for generations of activists who have fought the legal battle for over 25 years in the courts," said Jain, Associate Professor at JGLS, in a statement from the university.
"It will also inspire other countries to follow suit and safeguard marginalised groups in their own jurisdictions. Like all other progressive legal pronouncements, this is only a beginning of an aspiration for an egalitarian society," Jain added.
Jain has been cited in the court's recognition of the constitutional right to health as part of the evolving rights framework under Article 21 of the Constitution.
The court has also cited from a special double issue of the Jindal Global Law Review in 2012, co-edited by Jain along with Sircar.
The judgment significantly elaborates on the right to privacy while drawing upon essays written by Professors Sheikh and Mandal.
To understand how LGBTIQ (lesbian, gay, bisexual, transgender, intersex, and questioning) persons are deprived access to justice, the court also drew on a report co-written by Sheikh in his capacity as a consultant at the International Commission of Jurists.
JGU's role in the litigation process has not been confined to the level of citation.
Jain has also spearheaded a series of legal awareness workshops for transgender activists that have served to provide crucial rights training for individuals at the forefront of social justice struggles.
Jain and Sircar, along with other JGLS faculty members, had filed an impleading application in the Suresh Koushal case in the Supreme Court and were part of the litigation team challenging Section 377 of the IPC.
Sheikh has also been a part of the litigation team and conceptualised the play "Contempt" based on the Suresh Koushal hearings.
"This judgment is infused with the promise of transformative potential. It is now up to us as activists, lawyers, academics and members of civil society to ensure that the letter of the law seeps into the daily fabric of our lives," Sheikh noted.