Framed in ISRO spy case, former scientist dies before SC verdict he wanted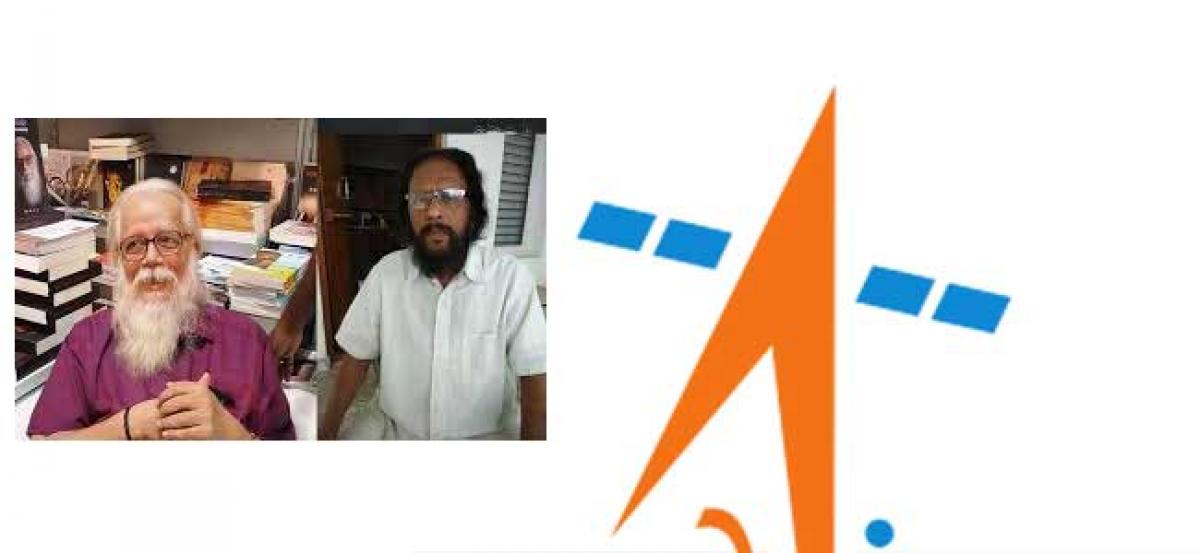 Highlights
Bengaluru It was a verdict he had been longing for with anguish after nearly two and half decades of wait in the ISRO espionage case But it was not to be
Bengaluru: It was a verdict he had been longing for with anguish after nearly two and half decades of wait in the ISRO espionage case. But it was not to be.
Former space scientist K Chandrasekhar slipped into coma hours before the Supreme Court delivered its judgement on Friday, dismissing the espionage case as a frame-up.
In its verdict, the apex court held that former Indian Space Research Organisation (ISRO) scientist Nambi Narayanan was "arrested unnecessarily, harassed and subjected to mental cruelty" in a 1994 espionage case.
It also awarded Rs 50 lakh compensation to 76-year-old Narayanan for being subjected to mental cruelty in the case, in which Chandrasekhar was also one of the six accused but was exonerated along with others in 1998.
Even as the much-waited ruling came at 11 am, Chandrasekhar's final journey from the world had begun.
"He fell into the coma on Friday at 7:15 am and passed away at the Columbia Asia Hospital on Sunday at 8:40 pm. He was anxiously waiting for the verdict from early hours of Friday," said Chandrasekhar's wife K J Vijayamma as tears welled up in her eyes.
Vijayamma recalled the final hours of the scientist who underwent untold agony and misery in the false case that shattered him and his family.
Chandrasekhar had undergone a surgery to remove gallbladder stone. On Friday at 3:15 am, he asked for coffee and spoke about the case too, saying that the verdict would be pronounced today, she said.
"He knew that the verdict will come on Friday and he was confident that they all will win. But he wasn't there to listen to the news he had been waiting for more than two decades," Vijayamma told news agency PTI.
Chandrasekhar had worked as India's Representative to Russian space agency Glavkosmos since 1992.
It was her job in the public sector undertaking HMT as General Manager that saved the couple from the financial travails after the false case cost Chandrasekhar his job.
"We were leading a royal life and after this case we suddenly became penniless. We could manage to survive because of my job, said Vijayamma.
She claimed that there were attempts to dismiss her from the service for her husband's background.
Even today Vijayamma is anxious to know what made the intelligence agencies cook up a story and frame the six.
The espionage case, which hit the headlines in 1994, pertained to allegations of transfer of certain confidential documents on India's space programme to foreign countries by two scientists and four others, including two Maldivian women.
The case was first investigated by the Kerala police and later handed over to the CBI, which found no espionage as was alleged to have taken place.
The case also had its political fallout with a section in the Congress targeting then chief minister late K Karunakaran over the issue, that eventually led to his resignation.
In 1998, the top court granted a compensation of Rs 1 lakh to Narayanan and others, who were discharged in the case, and directed the state government to pay the amount.
Narayanan later approached the National Human Rights Commission (NHRC) claiming compensation from the state government for the mental agony and torture he suffered.
The NHRC, after hearing both sides and taking into account the apex court judgement of April 29, 1998, awarded him a compensation of Rs 10 lakh in March 2001.