Car parked near Tiruttani temple falls into Canyon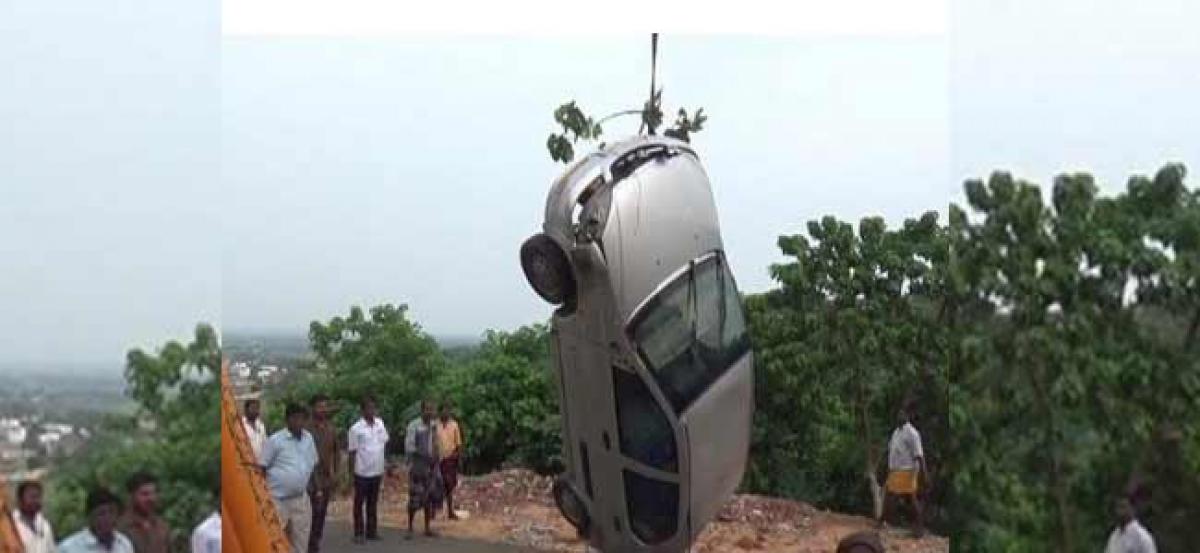 Highlights
A car that was parked on a slope near Tiruttani Temple rolled down and fell into a Canyon on Thrusday The people who came in the car Viajayakumar, 35 of Srikalahasti in Andhra Pradesh and his relatives were in temple No one was injuired in the accident
CHENNAI: A car that was parked on a slope near Tiruttani Temple rolled down and fell into a Canyon on Thrusday. The people who came in the car Viajayakumar, 35 of Srikalahasti in Andhra Pradesh and his relatives were in temple. No one was injuired in the accident.
Viajayakumar parked his car in the parking area of the temple but as he did not keep the handbrake properly. After a while the car slowly moved down and fell into a gorge.
Later when the family got to know about the car they informed police, fire and rescue services personnel recovered the car using a crane.