Colleges to destress students with yoga, sports- VTU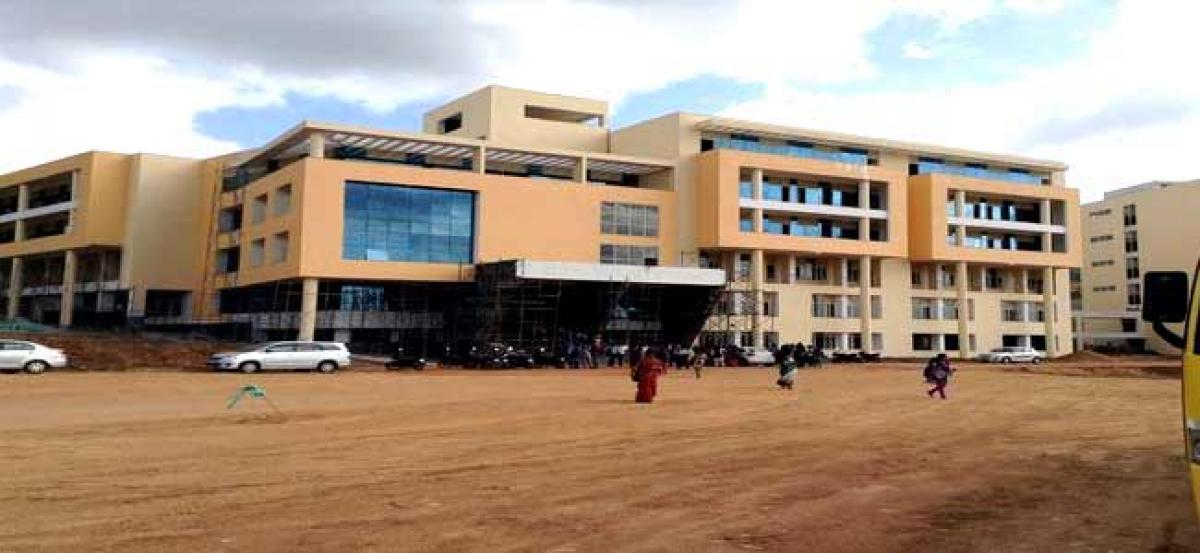 Highlights
Engineering students reporting severe stress and some even taking extreme measures, colleges across Bengaluru have found a couple of solutions to help students to cope up with conducting lessons in open areas instead of classrooms, amphitheatres and morning yoga sessions, excursions and involving students in design thinking
BENGALURU: Engineering students reporting severe stress and some even taking extreme measures, colleges across Bengaluru have found a couple of solutions to help students to cope up with conducting lessons in open areas instead of classrooms, amphitheatres and morning yoga sessions, excursions and involving students in design thinking.
Visvesvaraya Technological University (VTU) has issued a circular to all colleges to hire counsellors with immediate effect and include yoga and sports in regular activities, as per all India Council for Technical Education (AICTE) guidelines.
Sri Venkateswara College of Engineering, Bengaluru conducted a study involving all students last year for the reason for stress and found that having to sit in one classroom for about 7 hours was getting on their nerves.
Nageshwar Gupta M, Vice Principal, said "Most city colleges are facing this problem as an engineering student doesn't want to sit in classroom and learn, Hence, we trained 16 faculty members in our school of design to conduct classes in open spaces like food court, college lawn, library or a corridor.
This ways helped the college to reduce the lessons in classrooms by 30% and focusing more on practical learning. Authorities have also engaged students in design thinking. Major issues stressing out engineering students on campus include gaining entry into the most sought after courses, peer and parental pressure, incomplete syllabus and poor placements.
"Every college is using innovative ways to help students. We have asked them to augment the availability of counsellors. Induction programmes for each department are a must and colleges have been advised to take students on excursions in and around the city", HN Jagganatha Reddy.
"Eight of every 10 students will admit to having joined engineering courses due to peer and parental pressure because of which they are not able to score well, some of them can also be medical aspirants who failed to get seats," said Aishwarya CM, student counsellor and member of All India Democratic students Organization.