EC to audit electoral rolls in poll-bound states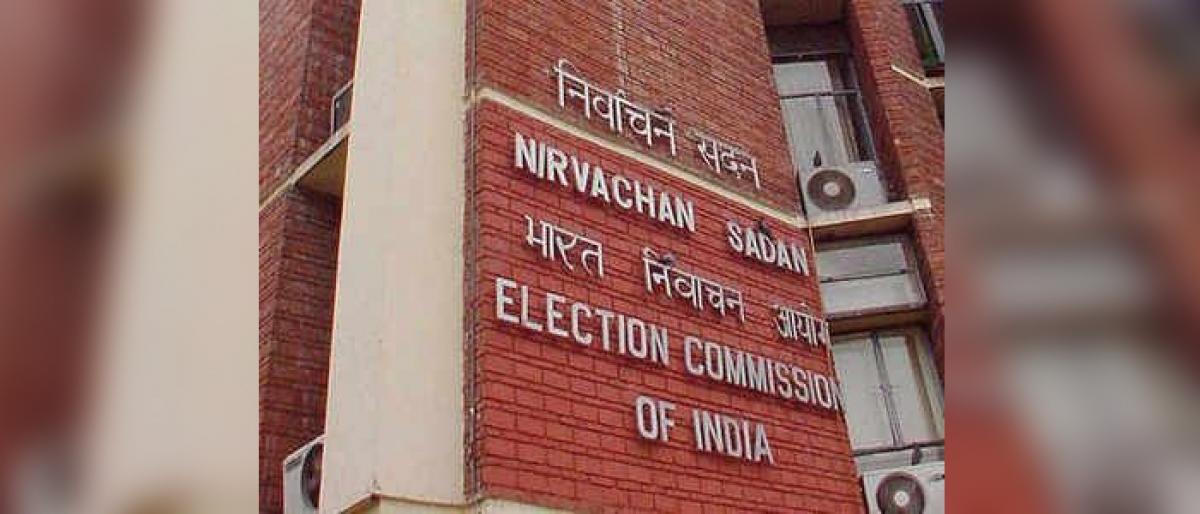 Highlights
The Election Commission of India ECI has decided to conduct a regulatory audit of pollrelated activities such as those of electoral rolls in Madhya Pradesh, Chhattisgarh, Rajasthan and Mizoram
New Delhi: The Election Commission of India (ECI) has decided to conduct a regulatory audit of poll-related activities such as those of electoral rolls in Madhya Pradesh, Chhattisgarh, Rajasthan and Mizoram.
Elections in these four states are due this year-end. The detailed regulatory audit of election-related activities such as electoral rolls, polling stations and storage of electronic voting machines (EVMs) will be carried out, the EC said in a letter to the chief electoral officers of these states.
It said audit of the systematic voters' education and electoral participation or SVEEP activities, and training of booth level officers (BLOs) among others would be also conducted.
Various audit teams are scheduled to visit the states soon.
"You are further informed that the commission will, through these audit teams, be monitoring compliance of ECI instructions/statutory provisions for roll management and various other activities and also steps taken for improvement of quality of the rolls," the communique said.
The mandate of these audit teams is to detect specific instances of non-adherence of ECI guidelines or legal provisions and follow it up by remedial actions by field machinery, it said.
"The audit teams during their visit will deeply look into all aspects of roll management, including but not restricted to carrying out test, checks of records and physical verification," the order said.
It also asked the chief electoral officers to direct officers concerned to provide any clarification or information, which the teams may require as part of the audit immediately on the same day.
However, the Madhya Pradesh chief electoral office, headed by senior IAS officer V L Kantha Rao, has asked the ECI to postpone the visit, saying the finalisation of electoral rolls in the state is due to end later this month and that they should visit after that.
Bhopal-based anti-corruption activist Ajay Dubey said the audits must go as per the ECI's pre-decided schedule.
"There are several irregularities in electoral rolls and poll-related activities in Madhya Pradesh as pointed out by the Congress and documents received through RTI.
We want a detailed audit is carried out soon and necessary steps are taken to ensure fair elections," Dubey said.