Amid looming US sanctions, Iran brings good news for India, declares Chabahar port operational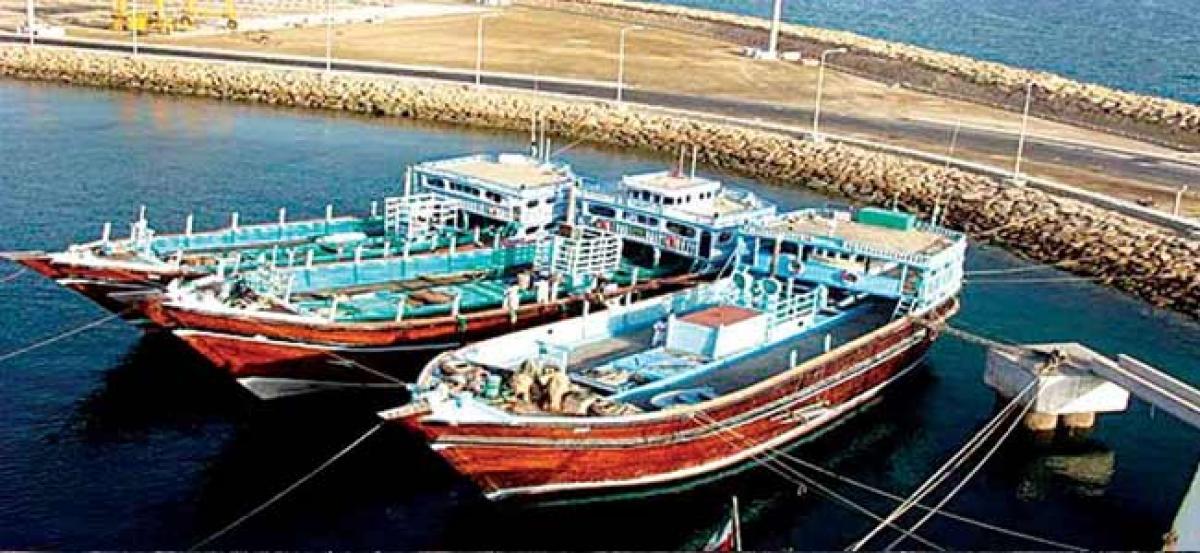 Highlights
Iranian Foreign Minister Mohammad Javad Zarif on Wednesday local time, while acknowledging the importance of Indias presence in Chabahar, confirmed that the port in the region is operational He further said that Indian shipments have already gone through Chabahar to Afghanistan
Iranian Foreign Minister Mohammad Javad Zarif on Wednesday (local time), while acknowledging the importance of India's presence in Chabahar, confirmed that the port in the region is operational. He further said that Indian shipments have already gone through Chabahar to Afghanistan.
'We have good cooperation in the area of shipping and transportation. Indian presence in Chabahar is very important. We have comprehensive cooperation with India which also includes energy cooperation because Iran has always been a reliable source of energy for India. Chabahar is operational right now. Indian shipments to Afghanistan have already gone through Chabahar. We expect Chabahar to become even larger with more capacity. We hope India and other investors would come to Chabahar and invest for the expansion of the port facility,' he told ANI.
Zarif, who held bilateral talks with External Affairs Minister Sushma Swaraj, expressed keenness in expanding ties with India in terms of economy and various other fields.
"Our Indian friends have always been categorical in terms of their intention to continue economic cooperation and import of oil from Iran,? he added.
Earlier in the month, Iranian Minister of Roads and Urban Development Abbas Akhoundi had said that Iran would soon hand over Chabahar Port to India for operation and maintenance purposes.
The Chabahar port complex is expected to pave the way for millions of dollars in trade and is being developed as part of a new transportation corridor for land-locked Afghanistan. Both India and Iran signed an agreement worth USD 85 million to develop the port in south-eastern Iran.
Meanwhile, Zarif opined that the policy pursued by the Donald Trump administration with regards to the imposition of sanctions on Iran would only lead to further isolation.
'The international community is almost unanimous in rejecting the sanctions. Today, President Trump convened a meeting of the Security Council that turned out to be a theatre which didn't show success but showed isolation. Everybody supported the nuclear deal and insisted on the need for full implementation of the nuclear deal. I think the policy pursued by this administration in Washington will only lead to further isolation,' he noted.
Zarif's remark comes a day after Iranian President Hassan Rouhani lashed out at the sanctions reinstated by the United States administration, saying they amounted to "economic terrorism" and "economic war".
In 2015, six countries - Iran, US, Britain, Germany, Russia, France, and China- signed the Iran nuclear deal, for lifting economic sanctions on Tehran in exchange for limitations to the country's nuclear programme.
However, Trump announced the US' withdrawal from the Joint Comprehensive Plan of Action (JCPOA) or the Iran nuclear deal in May, which limited the country's uranium enrichment in exchange for sanctions relief.
Calling the accord as an "embarrassment" that was "defective at its core", the US President then warned of severe consequences if Iran resumed its nuclear programme.