Illicit liquor unit busted, 5 held in Ghaziabad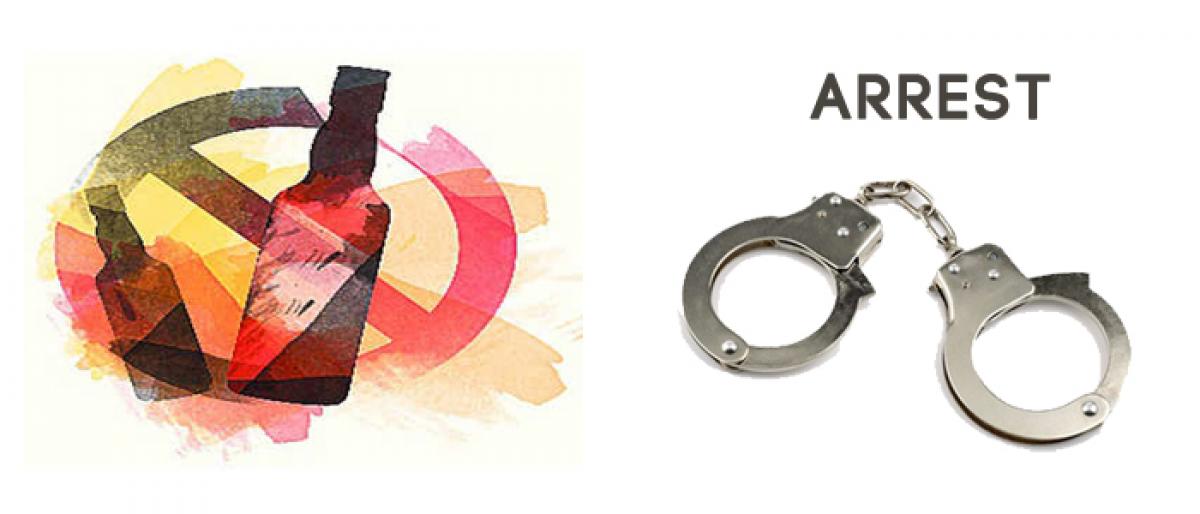 Highlights
An illegal liquor manufacturing unit has been busted in Ghaziabads Tronica City, following which five persons were arrested and three policemen suspended, police said Wednesday
Ghaziabad: An illegal liquor manufacturing unit has been busted in Ghaziabad's Tronica City, following which five persons were arrested and three policemen suspended, police said Wednesday.
Sleuths of the Noida police early on Wednesday raided the factory which was running in a two-storeyed building and seized around 15,000 litres of illicit liquor.
Ghaziabad SSP Vaibhav Krishna has suspended an SHO, a police post in-charge, and a beat constable of the Tronica City Police Station for alleged dereliction of duty, police said.
According to Gautam Budh Nagar SSP Ajay Pal Sharma, a special two-day drive "Operation yellow water" was launched in the district during which many bootleggers were arrested.
Of them, one Lokesh, who was arrested with six cartons of illicit liquor, told the police that he bought the liquor from a godown in Tronica City, he said.
Based on the information, police raided the godown and found a full-fledged liquor factory running stealthily.
Police have recovered 15,000 litres of alcohol, ethyl alcohol, caramel chemical stashed in 200 drums each having a capacity of 100 litres, empty bottles, wrappers, sealing machines, and three tanks of 5,000 litres each filled with liquor.
A truck loaded with 600 cartons of liquor was also seized, they said. The factory was being run by Amit alias Bhoora who carried a reward of Rs 10 lakh on his head and is presently lodged in Patiala jail, SSP Sharma said.
Prem Singhal, the property dealer who rented out the plot, and four workers Naveen, Vishal, Luv Kush and Bose Kumar were arrested, he said.