CM HD Kumaraswamy says Karnataka govt will complete full term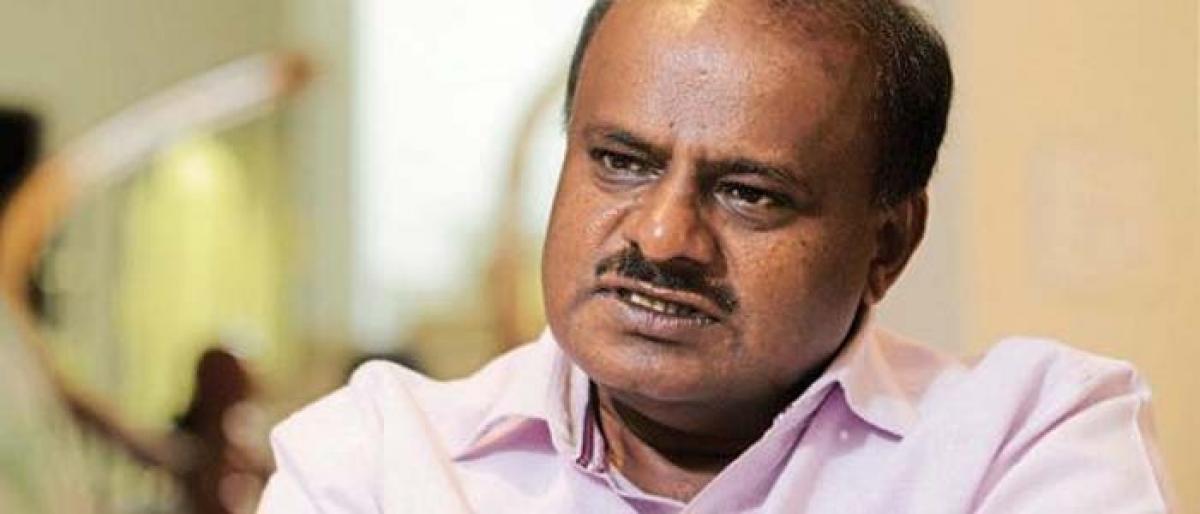 Highlights
Kumaraswamy says that his government is stable and will complete the full five year term 18 Congress MLAs were revolting against his government, he said that it was a small issue flickering within the Congress
Madurai: Chief Minister HD Kumaraswamy says that his government is stable and will complete the full five - year term. 18 Congress MLAs were revolting against his government, he said that it was a small issue flickering within the Congress.
Karnataka CM also said that the cabinet expansion of his government will be on October 10. He also said that, "We are giving good governance and are going to waive farm loans to the tune of 35,000 crore".
Earlier, the Karnataka CM landed in the Tuticorin airport in a private aircraft and went to Tiruchendur by road. Kumaraswamy went in dhoti to temple after offering special prayers to the deity of Ganesha he returned to Bengaluru.