Maithripala Sirisena at UN: LTTE planned air strike on Sri Lanka from Chennai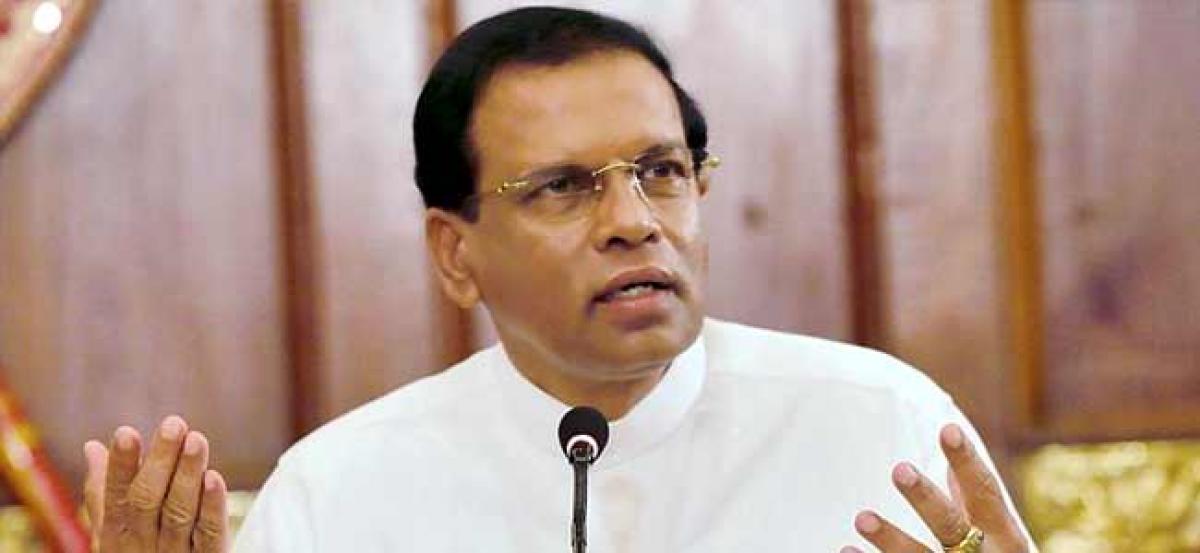 Highlights
Sri Lankan President Maithripala Sirisena said on friday that the LTTE had organised an attack on Colombo with an aircraft flying from Chennai in 2009, but strategic surveyor and legislators in Chennai dropped his claim as farfetched
COLOMBO/CHENNAI: Sri Lankan President Maithripala Sirisena said on friday that the LTTE had organised an attack on Colombo with an aircraft flying from Chennai in 2009, but strategic surveyor and legislators in Chennai dropped his claim as far-fetched."The Tamil Tigers were going to operate an aircraft from Chennai or some other jungle area to bomb and destroy targets in Colombo," the President said."No one knew it better than me," said Sirisena, who was the acting Defence Minister during the last two weeks of the civil war with the LTTE (Liberation Tigers of Tamil Eelam) in May 2009 when the rebels were defeated.
"The former President was away, the former Prime Minister was away," Sri Lanka specialist Prof P S Suryanarayana said, "India was determined not to allow LTTE into our territory. They did not have any aircraft, let alone using Chennai to attack targets in Colombo. Our airport was under high level precaution. It is wild imagination that the LTTE had plans to attack Colombo from Chennai."
There was no Defence Ministry secretary or Army Commander in the country at the time," Sirisena said adding that it was a well-guarded secret that all senior leaders were out of the country, fearing an LTTE air raid."Even I did not stay in Colombo. I was at several locations outside Colombo in case the Tigers attacked the capital city," he added. He was addressing the Sri Lankan community in New York where he spoke at the United Nations General Assembly.
"Chennai airport was fully secured and the Q branch of the Tamil Nadu police was on high alert. They would have known had the LTTE hatched such a plan," said Hariharan, now associated with the Chennai centre for China studies and the international law and strategic analysis institute.
In the late 2008, at the peak of the last Eelam war, media said the LTTE had assembled a small aircraft in Vavuniya in the Northern Province of Sri Lanka, putting the Lankan Air Force and the army on alert.T R Baalu, senior leader of the DMK which was reigning the state in 2009, said, "It is a baseless charge that either the Centre or the state government would have allowed our territory to be used to attack any other country. Kalaignar (M Karunanidhi) was heading the DMK government then (2006-2009) and there were no such plan of the LTTE, a banned organization. It is totally false."