Centre doing all to curb Maoism, terrorism: Rajnath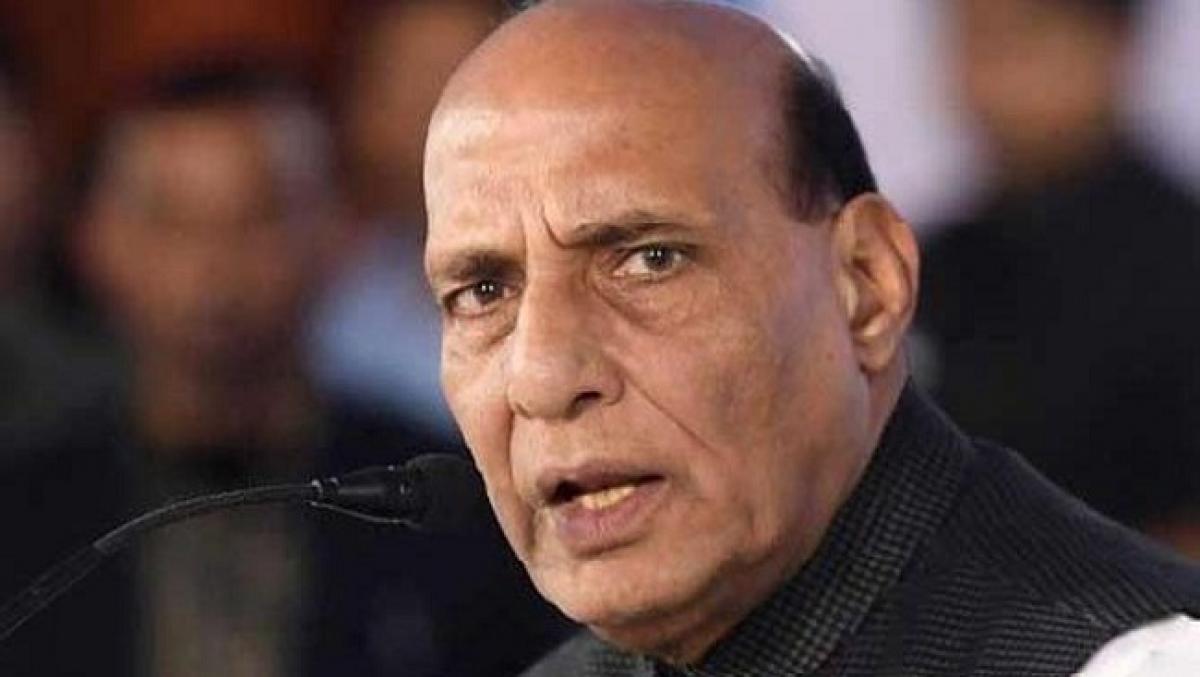 Highlights
Union Home Minister Rajnath Singh on Monday said the Centre is taking steps to curb all possible national security threats, including Maoism and terrorism, and will continue to do so in future
Kolkata: Union Home Minister Rajnath Singh on Monday said the Centre is taking steps to curb all possible national security threats, including Maoism and terrorism, and will continue to do so in future.
"Be it Maoism, terrorism or extremism -- any sort of security threats are being adequately dealt with. We are doing whatever is necessary to curb any potential security threat and will continue to do so," Singh said after a meeting of the Eastern Zonal Council here.
Singh, who arrived here on Sunday, attended the meet along with West Bengal Chief Minister Mamata Banerjee, Jharkhand Chief Minister Raghubar Das and Bihar Deputy Chief Minister Sushil Kumar Modi, Odisha Finance Minister Sashi Bhushan Behera and senior officials of the Centre and state governments.
"The meeting has been successful since 26 of the 30 issues discussed were resolved," he said.
Responding to a question on withdrawal of central forces from various states, the Minister said the Central government had certain compulsions to redeploy forces under circumstances like elections but assured that the states would get adequate forces whenever required.
"I agree that the states need central forces. However, the central government also has certain compulsions. When elections are held in a certain state, we have to send central forces there. So, the forces have to be withdrawn from somewhere for further redeployment," Singh said.
"However, it is not that the Centre will not provide required forces to the states. We will send additional central forces as and when these are required," he added.