Kovind, Naidu, Modi pay tributes to Shastri on his birth anniversary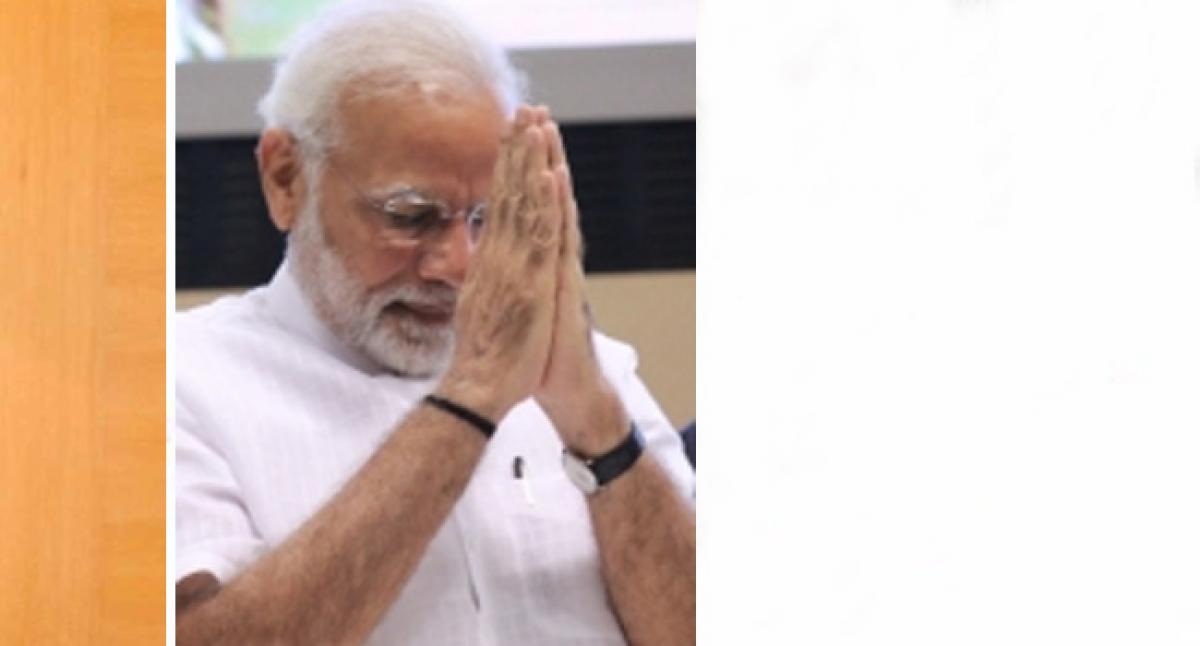 Highlights
President Ram Nath Kovind, Vice President M Venkaiah Naidu, Prime Minister Narendra Modi on Tuesday paid tribute to former Prime Minister Lal Bahadur Shastri on his 114th birth anniversary at Vijay Ghat here
New Delhi, Oct 2 (IANS) President Ram Nath Kovind, Vice President M. Venkaiah Naidu, Prime Minister Narendra Modi on Tuesday paid tribute to former Prime Minister Lal Bahadur Shastri on his 114th birth anniversary at Vijay Ghat here.
"Remembering our former Prime Minister Lal Bahadur Shastriji on his birth anniversary. His integrity, wartime leadership and role in the shaping of the Green Revolution remains an inspiration for the entire country," the President tweeted.
"Paying tributes to the former Prime Minster and great son of our soil, Lal Bahadur Shastri on his birth Anniversary at Vijay Ghat in Delhi today," Naidu tweeted attaching photographs.
Paying tribute to Shastri, Modi said he "epitomised strength and simplicity. He led India at a crucial time and worked hard to make our nation more prosperous".
Shastri was born in Varanasi in Uttar Pradesh to Sharada Prasad and Ramdulari Devi on October 2, 1904.
On January 11, 1966, he breathed his last in Tashkent, Uzbekistan, a day after signing the Tashkent Declaration, reportedly due to cardiac arrest.
Shastri was the first person to be posthumously awarded the Bharat Ratna, the country's highest civilian award in 1966.