Gandhi got message across to those who didn't know Hindi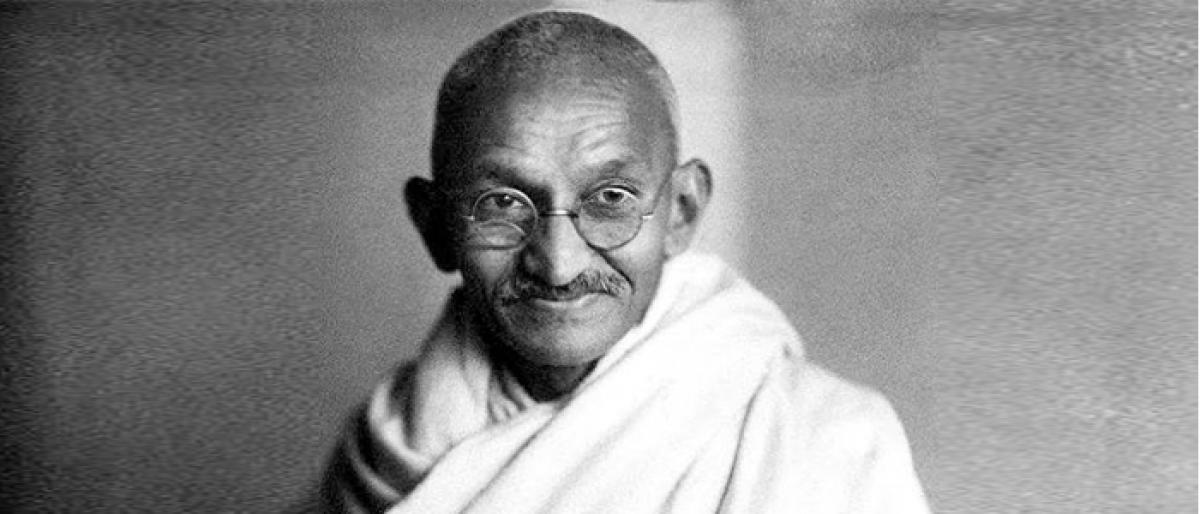 Highlights
It was a call to fund the freedom struggle and Mahatma Gandhi spoke only for 10 minutes in Hindi, a language that the majority of those who had gathered at Madhugiri did not understand yet, his tone conveyed the meaning and donations poured in, a centenarian lexicographer said Tuesday
Centenarian takes trip down memory lane
Bengaluru: It was a call to fund the freedom struggle and Mahatma Gandhi spoke only for 10 minutes in Hindi, a language that the majority of those who had gathered at Madhugiri did not understand; yet, his tone conveyed the meaning and donations poured in, a centenarian lexicographer said Tuesday.
Recalling the incident which took place in 1927, Prof G Venkatasubbiah said the effect of his speech was such that the people of Madhugiri in present-day Tumakuru district in south Karnataka milled around Mahatama Gandhi to donate for the cause, he said.
People had come only to listen to the Mahatma. They did not bring any cash with them.
They had no inkling that such a plea for charity would be made.
Yet, when the programme was over, women were at the forefront in giving away their gold necklaces, bangles and rings," reminisced Venkatasubbaiah, said to be 105 years old.
He was speaking at the 149th birth anniversary of Mahatma Gandhi at the Sharada Stree Samaja in the city.
The programme was organised by the Samaja and the Karnataka Department of Information and Public Relations (DIPR).
As Venkatasubbaiah found it difficult to travel to the Samaja building due to his age, DIPR officials arranged a video conferencing from his house at Jayanagar for the audience at the Samaja building.
Venkatasubbaiah recalled how as a young scout he guarded the Pravasi Mandira where Mahatma Gandhi stayed for the night at Madhugiri.
"As a reward for the job done, Gandhiji held my hand the next day.
The joy of touching the noble soul remains etched in my memory," an emotional Venkatasubbaiah said.
Gandhi Jayanti was celebrated in the city with pomp and gaiety. Various cultural events marked the occasion.
Former Prime Minister Lal Bahadur Shastri's birth anniversary was also celebrated.
Chief Minister H D Kumaraswamy garlanded the statues of Gandhi and Shastri at the Vidhana Soudha, the state secretariat.
He was accompanied by Deputy Chief Minister G Parameshwara.
Later, speaking at Gandhi Bhavan, Kumaraswamy said Mahatma Gandhi's life remains a guiding force for everyone to follow.