DA case : Court directs ED to hand over documents to Ex-HP CM Virbhadra Singh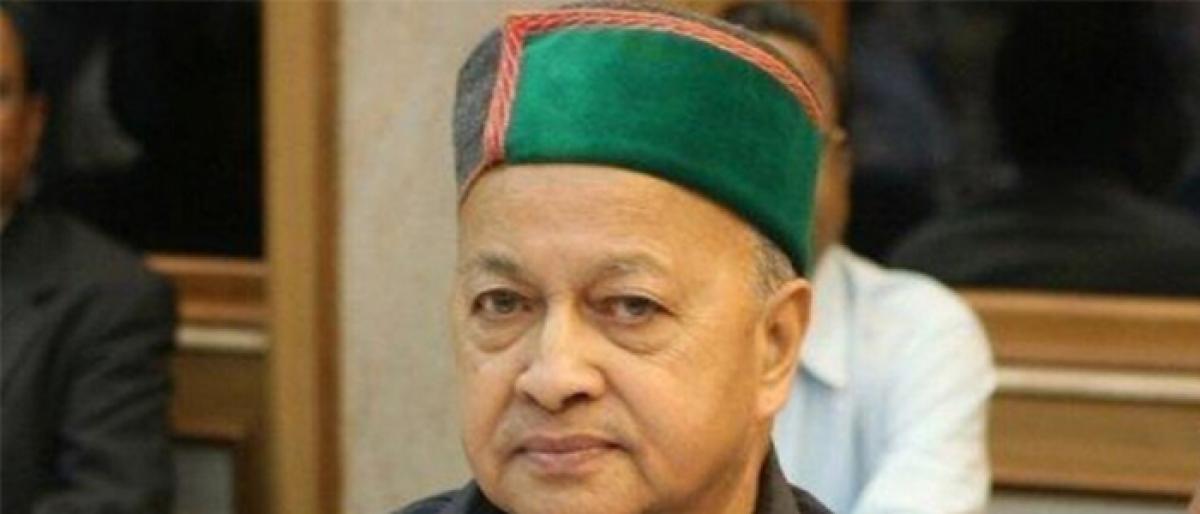 Highlights
A special court on Friday directed the Enforcement Directorate to hand over certain documents to former Himachal Pradesh Chief Minister Virbhadra Singh and others in a money laundering case against him
New Delhi: A special court on Friday directed the Enforcement Directorate to hand over certain documents to former Himachal Pradesh Chief Minister Virbhadra Singh and others in a money laundering case against him.
Special Judge Arun Bhardwaj passed the directions on pleas filed by 83-year-old Singh, his wife Pratibha Singh (62) and his son Vikramaditya Singh, all three accused in the case, along with the others.
Special public prosecutors N K Matta and Nitesh Rana, appearing for the ED, told the court that most of the documents, including copies of the charge sheet and the papers filed along with it, have already been handed over to the accused persons and the remaining will be given soon.
The court has now posted the matter for November 2. The charge sheet, filed by advocates Samvedna Verma and A R Aditya, also name LIC agent Anand Chauhan, Universal Apple Associate owner Chunni Lal Chauhan and two others Prem Raj and Lawan Kumar Roach as accused.
The case also involves Managing Director of Tarani Infrastructure, Vakamulla Chandrasekhar and one Ram Prakash Bhatia as accused.
In their applications, the accused told the court that they have not received several documents filed with the charge sheet while many papers supplied to them were not readable.
In a separate case filed by the Central Bureau of Investigation (CBI) in relation to the matter, the former Himachal Pradesh Chief Minister, his wife and Chauhan were charge sheeted along with others.
The CBI had claimed that Virbhadra Singh had amassed assets worth around Rs 10 crore which were disproportionate to his total income during his tenure as a Union Minister under the UPA government.
The ED filed a case on the basis of the CBI case.
The accused have denied all the allegations levelled against them in both the cases.