Files of the Rajiv Gandhi assassination convicts handed over to the governor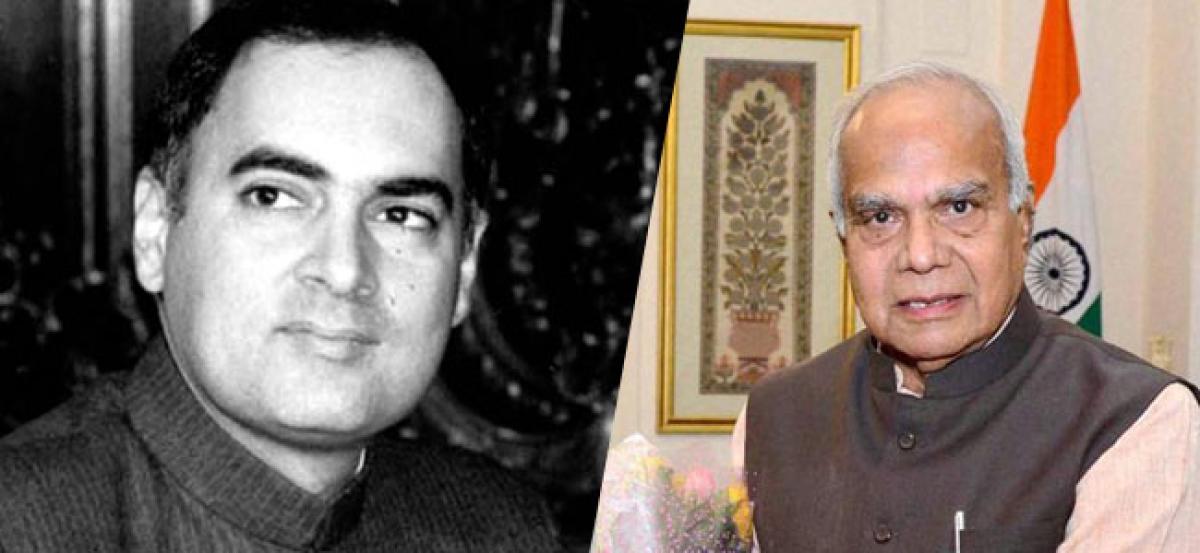 Highlights
On Friday the Chief Minister Edappadi K Palanisamy called on Governor Banwarilal Purohit at the Raj Bhavan and discussed some important issues, which even included the release of Rajiv Gandhi assassination case convicts and monsoon preparedness
CHENNAI: On Friday the Chief Minister Edappadi K Palanisamy called on Governor Banwarilal Purohit at the Raj Bhavan and discussed some "important" issues, which even included the release of Rajiv Gandhi assassination case convicts and monsoon preparedness.
The CM is also scheduled to meet Prime Minister Narendra Modi on Monday to discuss a host of issues pertaining to the state. They will discuss the setting up of AIIMS in Madurai for which the Union cabinet approval is awaited.
At the Raj Bhavan, the CM is said to have had a 10-minute private session with the governor even as his deputy O Panneerselvam was addressing reporters at his Greenways Road residence on allegations that he had negotiated with AMMK leader T T V Dhinakaran for the post of CM in July last year, ahead of the merger of the AIADMK factions.
The cabinet had recently passed a resolution urging the governor to release the Rajiv Gandhi case convicts. The resolution copy along with the case files of the seven convicts were handed over to the governor for his decision.
For his part, the governor is said to have apprised the CM about the legal issues related to the case and also about a case that is pending in the Supreme Court. "The Governor will participate in the event on October 11. The chief minister told the governor that while it was not a state-sponsored event, his government would ensure law and order," sources said.