Cops to initiate two-phase security arrangement for Mysuru Dasara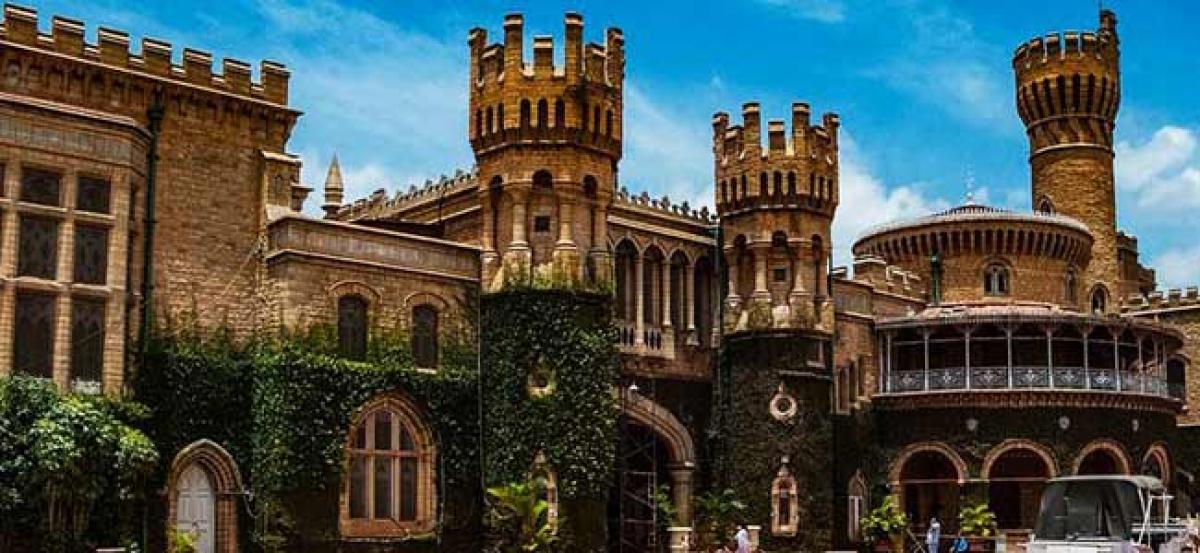 Highlights
For the first time Mobile Command Vehicle, a bus fully equipped with surveillance cameras, body mount cameras, still cameras, helicams and internet services along with a meeting room will be equipped, disclosed A Subramanyeswara Rao, Police Commissioner of Mysore City, here on Tuesday
MYSURU: For the first time Mobile Command Vehicle, a bus fully equipped with surveillance cameras, body mount cameras, still cameras, helicams and internet services along with a meeting room will be equipped, disclosed A Subramanyeswara Rao, Police Commissioner of Mysore City, here on Tuesday.
Mysuru City Police have made two-phase security arrangements for the ten-day Dasara celebration and are using technology to the fullest to ensure the festivity passes-off peacefully.The vehicle can be driven to any location and station there to monitor any situation sitting inside the bus. The two helicams can be operated to screen any issue at any locations of Dasara events.
Officers in the vehicle will be armed with body mount cameras that can record incidents in front of them. The range of cameras is 170 degree.Their main focus will be the key locations -Mysuru Palace, 5-km long procession route, Banni Mantap Parade grounds, Maharaja's Ground and two venues of Dasara food festival apart from surroundings of Mysuru Palace, railway station and bus stands.Our aim is to help visitors. Each video will be of nearly 45 –second long. The videos will direct the visitors exactly to the spot and without asking anyone they can reach the venue.May I help you!All traffic police on the ground will be wearing a band – "May I help you" around their upper arm to make visitors to feel comfortable talking to police officers. Any visitor can ask information related to Mysuru and Dasara activities to the policemen during their visit to Mysuru city during the Dasara festivities, the police commissioner.
Along with a powerful posse of policemen, closed-circuit television cameras, helicams and 24 dog squad personnel have been roped from other districts. A total of 10 Superintendents of police and 39 Deputy Superintendents of police, 113 inspectors and 278 sub-inspectors will be roped for Dasara security.In all, a total of 5831 personnel including 3000 from Mysuru city alone will be deployed. About 57 KSRP and CAR/DAR teams, Mobile commando team and, 1600 home guards, 23 teams of the anti-sabotage check, and three bomb detection and disposal teams will assist city police. On any given day, more than 3000 officers will be on the ground.Traffic video for the first time, city traffic police are coming out with traffic-related videos to facilitate visitors to reach Dasara site and park vehicles at designated places without hassles. Police Commissioner A Subramanyeshwara Rao explained that videos giving direction to vehicles users will be circulated through social media.
Vehicle Census
City police will take a census of the vehicle arriving in Mysuru during Dasara festival. Police Commissioner Subramanyeshwara Rao says this will help them ahead.
One-way rule, parking restriction
As usual police will be going on with existing system of one-way traffic rule on few roads on all ten days depending on density of the vehicles. Vehicle movement around Mysuru Palace will be allowed only in anti-clock direction and parking of any vehicles on roads in heart of Mysuru is restricted during the time.