Cyclone Titli intensifies, Odisha govt starts evacuation in 5 districts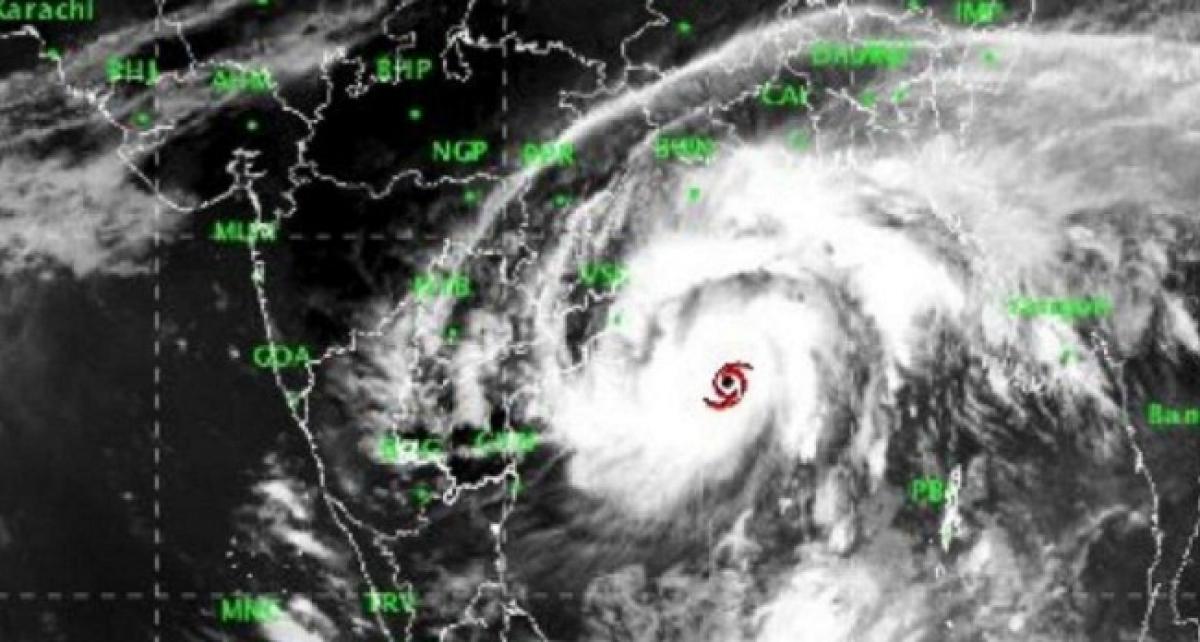 Highlights
With cyclone Titli over the Bay of Bengal Wednesday intensifying into a very severe cyclonic storm and moving towards the coast, the Odisha government began evacuation of people in five coastal districts
Bhubaneswar: With cyclone 'Titli' over the Bay of Bengal Wednesday intensifying into a very severe cyclonic storm and moving towards the coast, the Odisha government began evacuation of people in five coastal districts.
Chief Minister Naveen Patnaik, who took stock of the situation, asked collectors of Ganjam, Puri, Khurda, Kendrapara and Jagtsinghpur districts to begin immediate evacuation of people in low-lying areas in the coastal belt.
Chief Secretary A P Padhi said the district administration of Ganjam has already started evacuating people in Gopalpur area, where very severe cyclone 'Titli' is likely to make a landfall at about 5.30 am Thursday.
So far, about 1,000 people have been shifted to a safer place, he said. Padhi said immediate evacuation was being launched in view of the India Meteorological Department (IMD) forecast of a tidal surge of about 1 m during landfall of cyclone Titli.
The chief secretary said the National Disaster Response Force (NDRF) and Orissa Disaster Rapid Action Force (ODRAF) personnel have already been positioned in vulnerable districts.
"We have not yet sought help from the Army. If required we may go for it," Padhi said replying a question. The chief minister has also asked the authorities to ensure "zero casualties" and keep cyclone shelters ready for housing people during the disaster.
Patnaik has also ordered the closure of all schools, colleges and anganwadi centres on Thursday and Friday in view of the IMD's forecast of heavy to very heavy rainfall across the state.
The college students union elections, earlier scheduled to be held on Thursday, have also been cancelled. The IMD said cyclone Titli moved at a speed of about 15 kmph during last six hours over west-central Bay of Bengal and lay centred at about 280 km south-southeast of Gopalpur in Odisha.
The storm is likely to move north-northwestwards and cross Odisha and adjoining north Andhra Pradesh coast between Gopalpur and Kalingapatnam around Thursday morning, it said.
Thereafter, it is likely to re-curve northeastward, move towards Gangetic West Bengal across Odisha and weaken gradually, said Director of the Meteorological Centre in Bhubaneswar, H R Biswas.
While several areas in coastal Odisha were lashed by rain on Wednesday, the IMD has forecast "heavy to very heavy rainfall" at several places and "extremely heavy rainfall" at isolated areas till Thursday under the impact of the very severe cyclonic storm.
Districts like Ganjam, Gajapati, Puri, Jagatsinghpur, Kendrapara, Khurda, Nayagarh, Cuttack, Jajpur, Bhadrak and Balasore are expected to receive heavy to very heavy rainfall till Thursday, the IMD said.
It also forecast heavy to very heavy rainfall for Kandhamal, Boudh and Dhenkanal district from Thursday. The IMD said rainfall would be accompanied by gale wind speed reaching 140 to 150 kmph and gusting to 165 kmph along and off Odisha and north Andhra Pradesh coasts.
The sea condition is very high over west-central Bay of Bengal. It is very likely to be phenomenal over the west-central and the adjoining north Bay of Bengal and along and off the south Odisha coast till Thursday, it said.
Storm surge of height of about 1 metre above astronomical tide is very likely to inundate the low-lying areas of Ganjam, Khurda and Puri districts, it said. The IMD advised total suspension of fishing operations and shifting of coastal hutment dwellers to safe places.
Around 300 motor boats have been arranged to assist in rescue operation as there is a likelihood of flood situation due to possibility of heavy rains till October 11.
All the 836 cyclone and flood shelters have also been kept in a state of preparedness, while adequate relief materials arranged, he said.