Haryana Farmers defy ban, burn stubble in Karnal: We know it causes pollution but 'no alternative'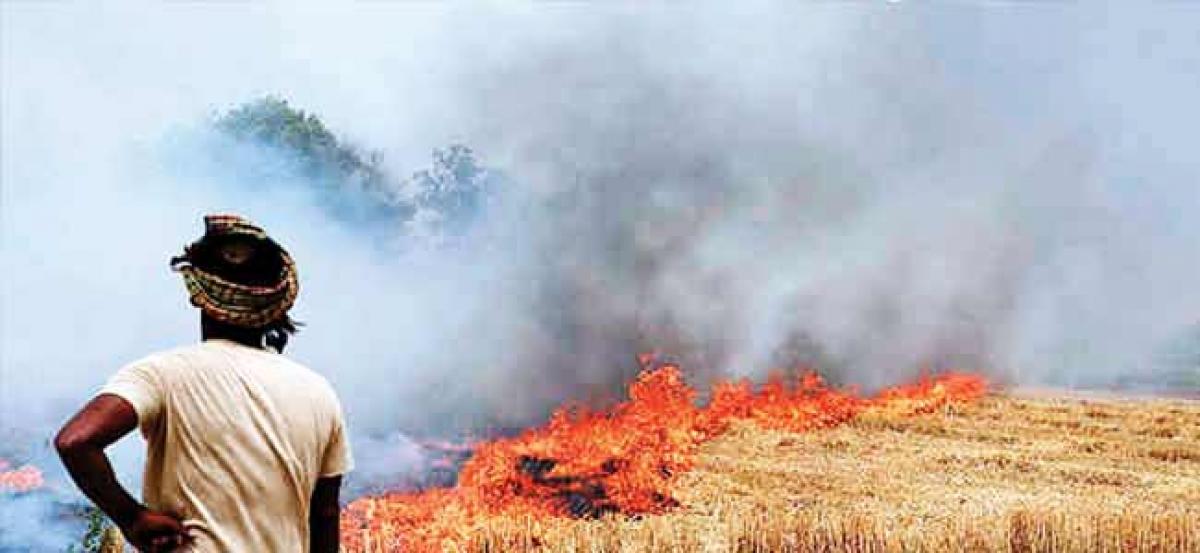 Highlights
Even after prohibition, farmers in Haryanas Karnal district burned stubble in the regionTalking to ANI, a farmer said that they are well aware of the consequences of stubble burning, but they are helpless and has no alternative
Even after prohibition, farmers in Haryana's Karnal district burned stubble in the region.
Talking to ANI, a farmer said that they are well aware of the consequences of stubble burning, but they are helpless and has no alternative.
"We know that it causes pollution but we have no alternative. We are forced to do this. We are helpless," the farmer said.
Karnal's Deputy Commissioner, Dr Aditya Dahiya, said that they are encouraging farmers not to burn stubble but still some farmers are resorting to the same.
"We have taken strict action against the farmers, who are still burning the paddy. They are being stopped and fined," he said.
In the Union Budget 2018, Finance Minister Arun Jaitley had assured to provide assistance to the Government of Haryana, Punjab, Uttar Pradesh and Delhi National Capital Territory (NCT) to deal with the worsening air quality.
The decision came after Delhi's air pollution levels spiked last year, leaving the people gasping for breath.