Congress targets Modi over CBI's 'internal war'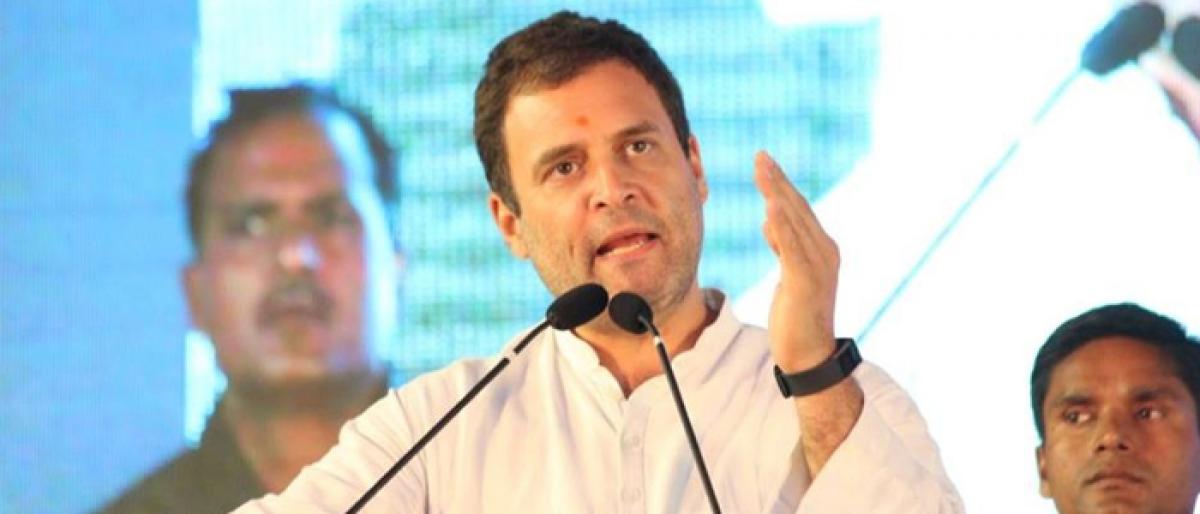 Highlights
In the wake of the CBI registering a corruption case against its Special Director Rakesh Asthana, the Congress on Monday indicted the Narendra Modi government for the probe agencys credibility and integrity being questioned
ADVERTISEMENT
New Delhi: In the wake of the CBI registering a corruption case against its Special Director Rakesh Asthana, the Congress on Monday indicted the Narendra Modi government for the probe agency's credibility and integrity being questioned.

Leading the attack, Congress President Rahul Gandhi termed the CBI as a "weapon of political vendetta" under the Modi regime.

"The PM's blue-eyed boy, Gujarat cadre officer, of Godra SIT fame, infiltrated as No. 2 into the CBI, has now been caught taking bribes," Gandhi tweeted referring to Asthana.

"Under this Prime Minister, the CBI is a weapon of political vendetta. An institution in terminal decline that's at war with itself," he added.

Addressing a media conference, Congress leader Sachin Pilot blamed "vested interests" within the Modi government for the "power-play" within the CBI.

"The power-play and blame game at the top level of the CBI is very alarming. Much is happening within the CBI which is unwanted and people are accused of corruption at the highest level. This internal war within the CBI is alarming.

"How do we trust the CBI to look at corruption issues when their top people are themselves involved and allegations are flying thick and fast," Pilot told the media here.

"When top CBI officers are accusing each other of massive corruption where is the credibility and sanctity of this government and the CBI to function in an unbiased and transparent way.

"We think there are vested interest within the government and the CBI which has brought the agency to such a passe. Today the credibility and integrity of the CBI is under huge question mark," added Pilot.

The CBI on Sunday announced filing the case against Asthana for allegedly accepting a bribe to settle a case of meat exporter Moin Qureshi, who is facing multiple cases of money laundering and corruption.

Earlier, Asthana had filed a complaint against CBI Director Alok Verma accusing him of interfering in the Indian Railway Catering and Tourism Corporation corruption case involving family members of Rashtriya Janata Dal leader Lalu Prasad.