Gurgaon man kills job partner, chops body into pieces, cuts wife's throat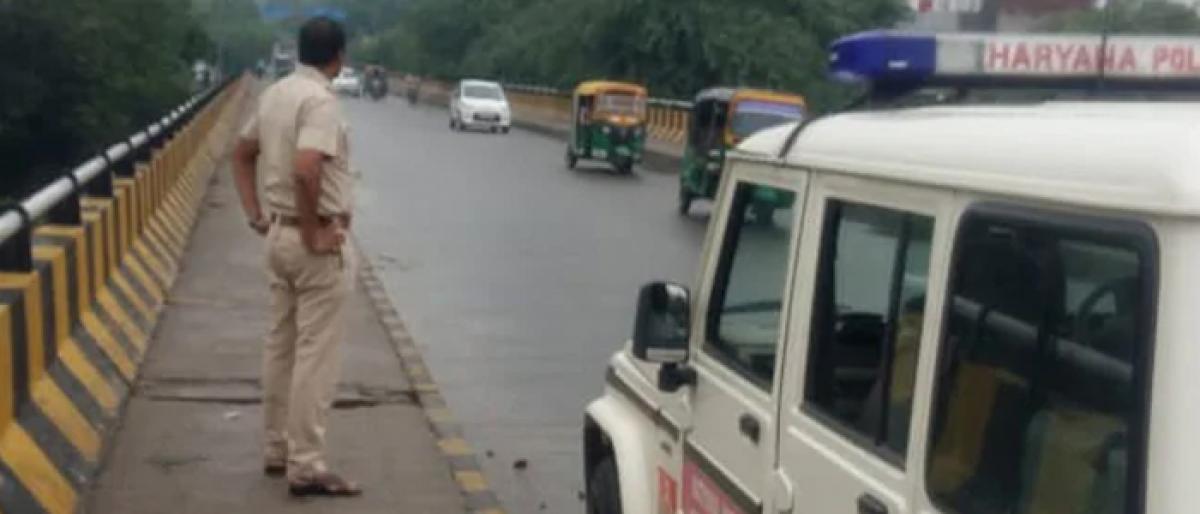 Highlights
Unable to repay a loan of Rs 40 lakh, a man murdered his business partner in Gurgaon and later killed his wife after she backtracked on her promise to commit suicide together, police said Friday
Gurgaon: Unable to repay a loan of Rs 40 lakh, a man murdered his business partner in Gurgaon and later killed his wife after she backtracked on her promise to commit suicide together, police said Friday.
The accused Harnek Singh had taken a loan from Jaskaran Singh but despite repeated reminders, refused to pay him back, they said.
Fed up, Jaskaran landed at the accused's home in DLF Phase 2 on October 14. However, Harnek along with his wife, Gurmehar Kaur and another accomplice tied him up and killed him, they added.
According to Subhash Bokan, the PRO of Gurgaon Police, the accused along with his wife and friend then chopped Jaskaran's body into 24 to 25 pieces, stuffed it into two poly bags and left for their native city of Ludhiana.
"The accused kept throwing the body pieces at isolated places on the road en route to Ludhiana," Bokan said.
Upon their return to Gurgaon, Harnek Singh realised that they would be caught eventually and convinced his wife to commit suicide together.
However, as she refused, Harnek Singh slit her throat on the night of October 22 and also inflicted injuries on himself to mislead the police.
He then told the police that his house was ransacked and robbers had killed Gurmehar Kaur, Bokan said.
When asked why the robbers only injured him and murdered his wife, he failed to come up with a satisfactory response, he added.
"When he (Harnek) was interrogated at length, the accused confessed to the murders," Bokan said.
After being produced before a local court, Harnek Singh was sent to police custody for two days, police added.