Modi wishes 5 states on Founding Day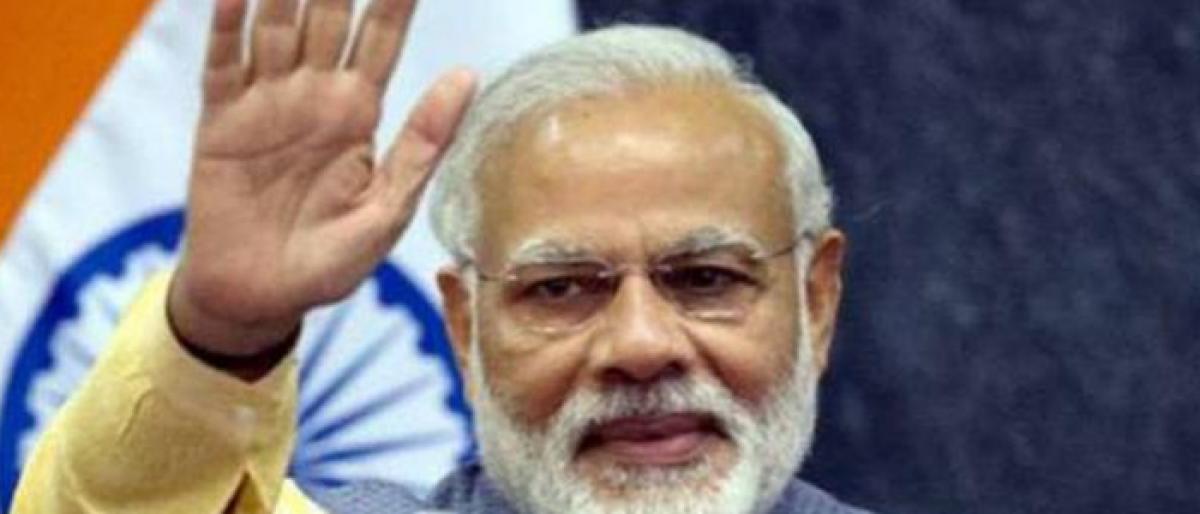 Highlights
Prime Minister Narendra Modi on Thursday wished the people of Madhya Pradesh, Chattisgarh, Haryana, Karnataka and Kerala on their Founding Day
New Delhi: Prime Minister Narendra Modi on Thursday wished the people of Madhya Pradesh, Chattisgarh, Haryana, Karnataka and Kerala on their Founding Day.

Greeting Madhya Pradesh, the second largest state currently election bound, Modi said that it has shown unparallel development in the past 15 years.

"Madhya Pradesh is India's heartland and it had always played leading role in country's development," Modi tweeted.

Greeting people on Kerala Piravi, Modi said that he prayed for the progress and prosperity of the people of the state.

"Kerala Piravi greetings! Kerala has a wonderful culture and has always emphasised on human empowerment. It's people have brought immense pride to India. May all their aspirations be fulfilled in the times to come," Modi said.

He wished Haryana, calling it a land of courage, hard work and a dedicated state.

"Haryana is the land that gives India its farmers and soldiers."

Modi credited late Prime Minister Atal Bihari Vajpayee for envisioning and forming Chattisgarh.

"With time, Chattisgarh has developed especially in agriculture," he said.

The Prime Minister called the people of Karnataka bright people who have distinguished themselves in various fields".

"Greetings to my sisters and brothers of Karnataka on the special occasion of Karnataka Rajyotsava. I pray for the happiness and wellbeing of the people of the state."