Nirmala Sitharaman calls out Shah on Balakot toll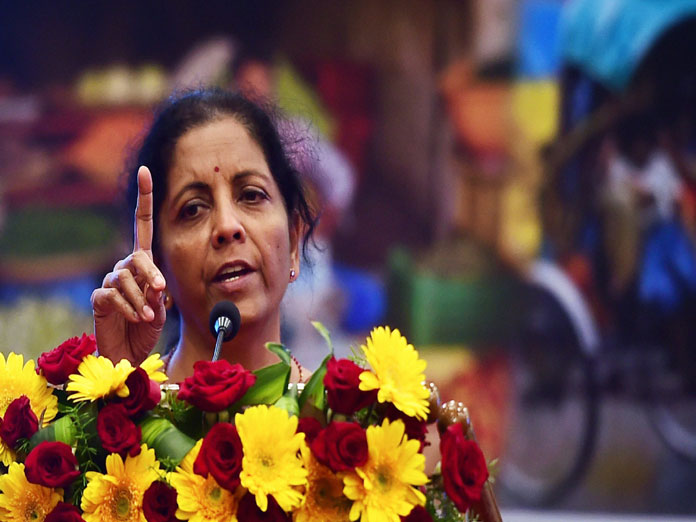 Highlights
A day after Air Chief Marshal BS Dhanoa said the IAF cannot give an exact figure of those killed in the air strikes on a JaisheMohammed camp in Pakistan, Defence Minister Nirmala Sitharaman also said there was no number to give out
New Delhi: A day after Air Chief Marshal BS Dhanoa said the IAF cannot give an exact figure of those killed in the air strikes on a Jaish-e-Mohammed camp in Pakistan, Defence Minister Nirmala Sitharaman also said there was no number to give out.
This is the first time that a senior minister has come on record to say that there was no official death toll. The government's radio silence amid the mounting speculation had been questioned in various quarters, including by the Opposition parties.
The defence minister's statement is also an embarrassment for the BJP as its party chief, Amit Shah, had claimed two days ago that at least 250 terrorists were killed in the air strike on the terror camp in Balakot.
Sitharaman also said the bombing of the Jaish site was "not a military action" as there was no damage to civilians. Observing that India is facing state-sponsored terrorism, Navy chief Admiral Sunil Lanba on Tuesday warned about terrorists being trained to carry out attacks even via sea route. "India, however, faces a far more serious version of terrorism -- state-sponsored terrorism. You have all witnessed the horrific scale of the extremist attack in the Indian state of Jammu and Kashmir just three weeks ago," he said.
Pakistan on Tuesday claimed to have detected an Indian submarine before it could enter its waters, according to media reports. "The Pakistan Navy used its specialised skills to ward off the submarine, successfully keeping it from entering Pakistani waters," various news channels said quoting a statement issued by the spokesperson of the country's Navy.
"Keeping the (Pakistan) government's initiative of peace in mind, the Indian submarine was not targetted by the Pakistan Navy," said the statement quoted by the media. Rubbishing Islamabad's claims, sources said Pakistan was trying to "deviate attention" by suggesting that India is continuing to threaten them. Pakistan's claim on Tuesday that they shot down a Sukhoi, is a "total lie", a source said.