African Union: 50 years on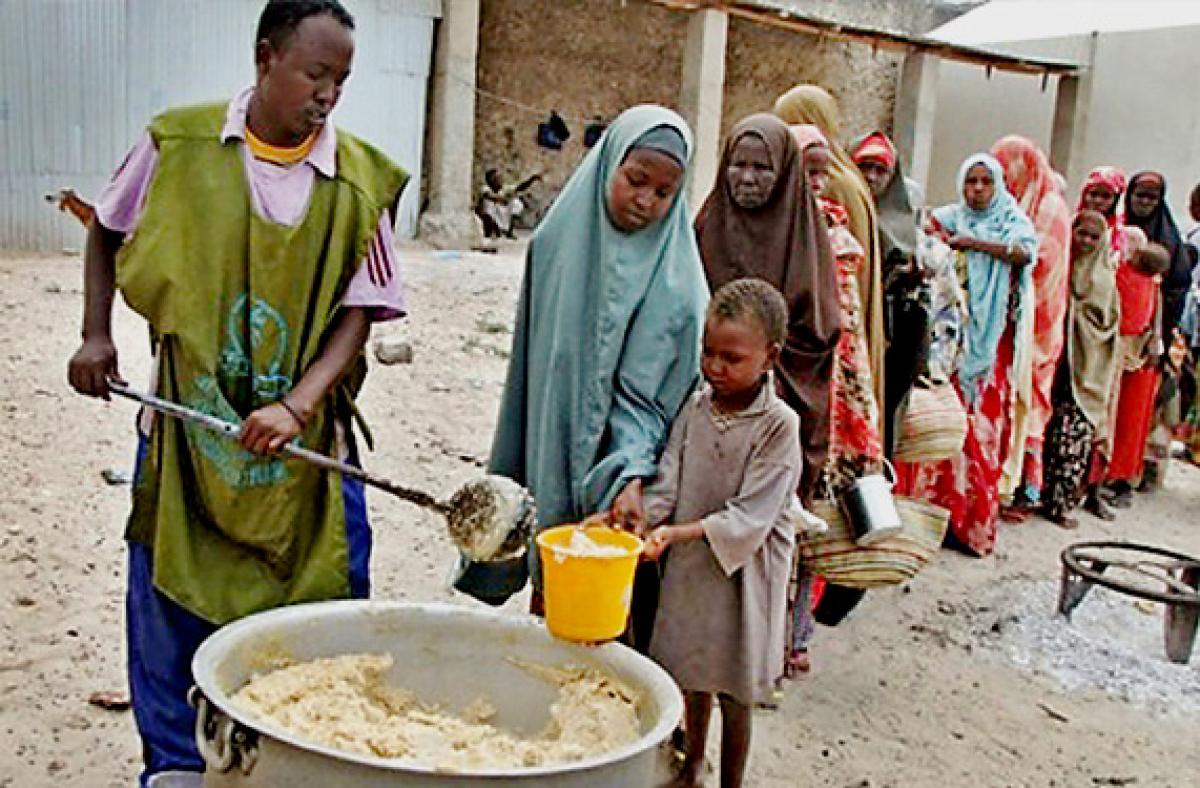 Highlights
Africa's 54 leaders are celebrating the golden jubilee of the founding of Organisation of African Unity (OAU) in the Ethiopian capital Addis Ababa,...
Africa's 54 leaders are celebrating the golden jubilee of the founding of Organisation of African Unity (OAU) in the Ethiopian capital Addis Ababa, where it was founded on May 25, 1963. Among its avowed aims were pan-African unity, security, identity for member states and evolve itself as a force to reckon with. Fifty years on, the noble aims have largely remained on paper and very little has been achieved by leaders. But for a few countries whose prosperity can be attributed to their rich natural mineral resources and sound economic and social policies, others are still steeped in poverty. More worrisome for developed nations and former colonial powers is brute military strength still rules the roost and very few can boast of real democracy. The result is internecine tribal wars, endemic poverty, disease and hunger.
The OAU became African Union in 2002 but little has changed simply because its attempts to find home-spun solutions to the continent's problems have never successfully worked. For example, Mali where Islamists have a field day and run over most parts of the country, terrorizing people, desecrating mosques and razing ancient monuments. AU's response was not quick enough to deal with insurgency in one of the member states. However, the AU has succeeded in sending peace troops to Burundi and Darfur and helped deploy an intervention force in Somalia. But the overall record is not encouraging.A Though AU members' idea of creating a middle income continent free of poverty and conflict is still a distant dream, six of the world's fastest growing economies are in the block but at the same time half of the most corrupt countries in the world as listed by Transparency International are also in the AU. Nevertheless, individually, some countries like Rwanda, Liberia and Sierra Leone have achieved notable economic and social progress while many more have shed their old image and emerged as growth models for others. Clearly, the dividing line between haves and have-nots within the African Union is how governments have turned their vast natural wealth and human resources into opportunities for development either with aid from Western countries or China whose interest in the continent has been growing in proportion with its need for energy. Again, the number of countries which are able to turn themselves into oases of prosperity is small. Generally, these countries' achievements escape the attention of global press which focuses on failures, disunity and failed promises of leaders, particularly in the last one decade which has been hailed as a new era of prosperity for the developing countries. While some countries were able to jump onto the bandwagon of development with others, some had missed the bus and remained laggards. That's the biggest challenge before the African Union as an organization and its leaders if they want to move in cohesion. But the current trends indicate a frightening level of disparity that is bound to threaten the pan-African body. The main factors include economic non-inclusiveness and lack of political movements. Their absence, a legacy of tribalism and colonialism, undermines modern development concepts and their implementation. It is time for the African Union leaders to review their commitments to ideological, political, economic and social frameworks and work accordingly. Before doing it, there is a crying need to strengthen the foundations on which the institutions of modern governance are built. If they remain weak the edifice will collapse. No doubt, rebuilding what is believed to be best for them is a herculean task; but a beginning has to be made somewhere and the 50th anniversary should become a milestone to start the overhaul.
Subscribed Failed...
Subscribed Successfully...