WATER, the NEW INDIA dream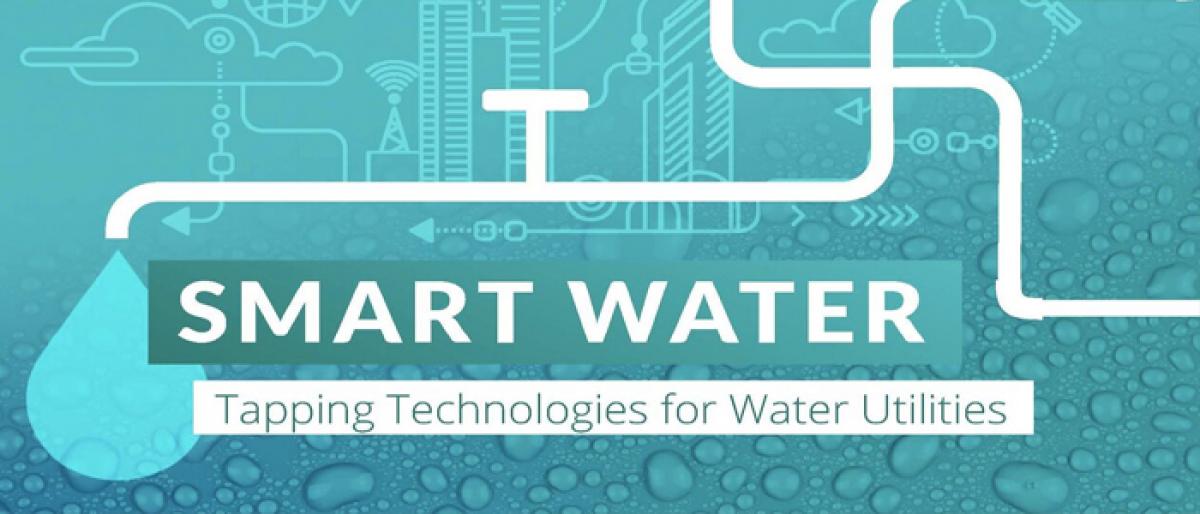 Highlights
With four states poised for elections, the manifestoes of political parties are replete with promises Among the most prominent are those related to civic services especially water Supplying 247 clean piped water is the most highlighted promise But technically is that possible Let me take you through a quick journey of Indias urban water supply scenario
With four states poised for elections, the manifestoes of political parties are replete with promises. Among the most prominent are those related to civic services especially water. Supplying 24/7 clean piped water is the most highlighted promise. But technically is that possible? Let me take you through a quick journey of India's urban water supply scenario.
Water scenario
Today, we are in the midst of a severe, and perhaps, an unprecedented water crisis. India has four per cent of the world's water resources and a disproportionate 16 per cent of world's population. A report by NITI Aayog draws attention to the fact that 600 million or 48 per cent of India's population is under 'high to extreme' water stress. It also highlights the fact that 75 per cent Indian households do not have drinking water connections at their homes.
Moreover, nearly 70 per cent of the water that is supplied is contaminated by biological, toxic, organic, and inorganic pollutants, which makes it unsafe for human consumption, irrigation and industrial use.
And the fact that India's urban population is expected to increase from 377 million in 2011 to 600 million will in turn lead to increase in demand for all resources including water.
New lease to water supply
Though water supply in India is a State subject, Constitutional provisions enable both, the Centre and the state, to perform a crucial role in planning and managing water resources and financing water supply.
As seen in federal systems, one can expect disconnect between Centre and State Governments and predictably water governance is fragmented in India - leading to inconsistent water policy between the central and state governments.
In 2014–15, the Modi government launched new schemes to expedite urban infrastructure and service provision - Atal Mission for Rejuvenation and Urban Transformation (AMRUT- focusing on water supply and sewerage improvement) Smart Cities Mission (aimed at developing smart solutions for selected urban areas) Swachh Bharat Mission – Urban (focused on waste management and sanitation). Soon, under AMRUT water supply contracts for 494 projects worth INR 19,428 crore have been approved for 500 cities.
Under Smart Mission, water related topics to be addressed and implemented were smart meter management, leakage identification, preventive maintenance, and water quality modeling. In Swachh Bharat Mission (Urban), it is about adequate water supply arrangements to be made for proper functioning of toilets.
Status of water in Indian cities
As per 2011 Census, 70.6 per cent of the urban population in India is covered by individual connections, compared with 91 per cent in China, 86 per cent in South Africa and 80 per cent in Brazil. Duration of water supply in Indian cities ranges from one hour to six hours, compared with 24 hours in Brazil and China and 22 hours in Vietnam. Per capita supply of water in Indian cities ranges from 37 lpcd to 298 lpcd for a limited duration, while Paris supplies 150 lpcd continuously and Mexico 171 lpcd for 21 hours a day. Most Indian cities do not have metering for residential water connections. These figures reflect that cities and towns of India are visibly deficient in the quality of services they provide.
Reforms in urban water supply
When it comes to reforms, the water sector is known to be conservative, slow, and risk averse. This reluctance partly stems from the non-competitive nature of the water industry, among other factors. Too often, utilities only address shortages when a crisis hits.
Reforms in urban water supply systems in India consisted of gradual movement from groundwater to surface water, using service level benchmarks for performance improvement, universal metering, 24x7 water supply projects and new ways for financing, including public-private partnerships.
Financial measures that were introduced had to do with tariff based universal metering, cost recovering mechanisms, ring-fencing of budget and accountability etc. However, Institutional reforms for policy making, regulation, and service delivery are yet to deliver better results in the urban water supply sector.
Smart cities and water supply
With the advent of Smart Cities Mission, there is hope that utilities can become efficient deploying smart technologies . Smart water–management systems have a great potential to manage leaks, bursts, operational failures, quality incidents, and changes in water pressure. Digital technologies can transform the way cities manage water by reducing water loss and improving efficiency water conservation and customer service.
But it seems that not only in India, but around the world too, the water utilities are taking longer than expected to adopt new age technologies. Studies say that, while cities made significant strides in digitising other areas of infrastructure, including transport and energy, most have yet to connect their water supplies to their smart-city strategies and systems. But the existing threat of scarcity and the knowledge that it will get worse is pushing more cities toward smart water–management systems.
A case in point is Israel – Israel used to be one of the world's most water-stressed countries, but as a direct result of technology-enabled water management, it is now actually selling water to its neighbors. Israel is an example of how water technology can revolutionize the sector. The country's developments in this area were highlighted in a recent study by the World Bank Group, which noted, "In recent years, with the advent of information and communications technologies, many high- technology concepts have penetrated the [Israeli] water sector, such as algorithm-based leak detection and cloud-based leak detection."
The digital water-management tools represent a paradigm shift for the water industry from being reactive to being proactive and optimised. Water utilities around the world recognise that water is a crucial commodity and are beginning to harness the vast quantity of network data available to improve customer service, reduce water loss, and improve water efficiency. In the near future, utilities can more efficiently serve their customers through better business decisions influenced by this data and uncover ways to connect to other systems in smarter cities.
Government initiatives like Smart Cities Mission, Swachh Bharat, and National Drinking Water Mission that integrate water and sanitation across communities are indeed path breaking. Cities in India have already deployed networked sensors, ERP, CRM and SCADA systems for real time monitoring of critical infrastructure.
But If the country has to gallop towards 'New India' the challenges in availability, accessibility, quality and sustainability of safe water in our country have to be addressed immediately. If not, the problem is going escalate in the coming decades with the demographic, socioeconomic and climatic transitions we are bound to see in the near future. Unsafe water will continue to be the cause for a major bulk of health-related issues in our country. Industrial effluents, sewage, irrigation needs and agricultural runoff continue to contaminate our water bodies as we grow economically.
As a country we have to speed up city level reforms, embrace technologies, change behaviours towards water consumption. The 120 city sanitation plans prepared with funding assistance from Ministry of Housing and Urban Affairs (MoHUA) and external agencies like GIZ, JICA, UN Habitat, USAID and WSP, need to be immediately implemented.
Today we are living in exciting times where science and technology are ushering innovative changes to our lives every day. Water technology innovations open new vistas for pragmatically addressing the water crisis. Even as Governments, water corporations, industry, lawmakers and the citizens are trying to address the formidable challenge of water scarcity, it's quite amusing to see promises of 24/7 water supply in political manifestoes. But who knows it may as well be a reality soon if smart technologies are infused into Indian urban water systems.