Sathya Sai Institute of Higher Learning holds Summer Course in Spirituality and Indian Culture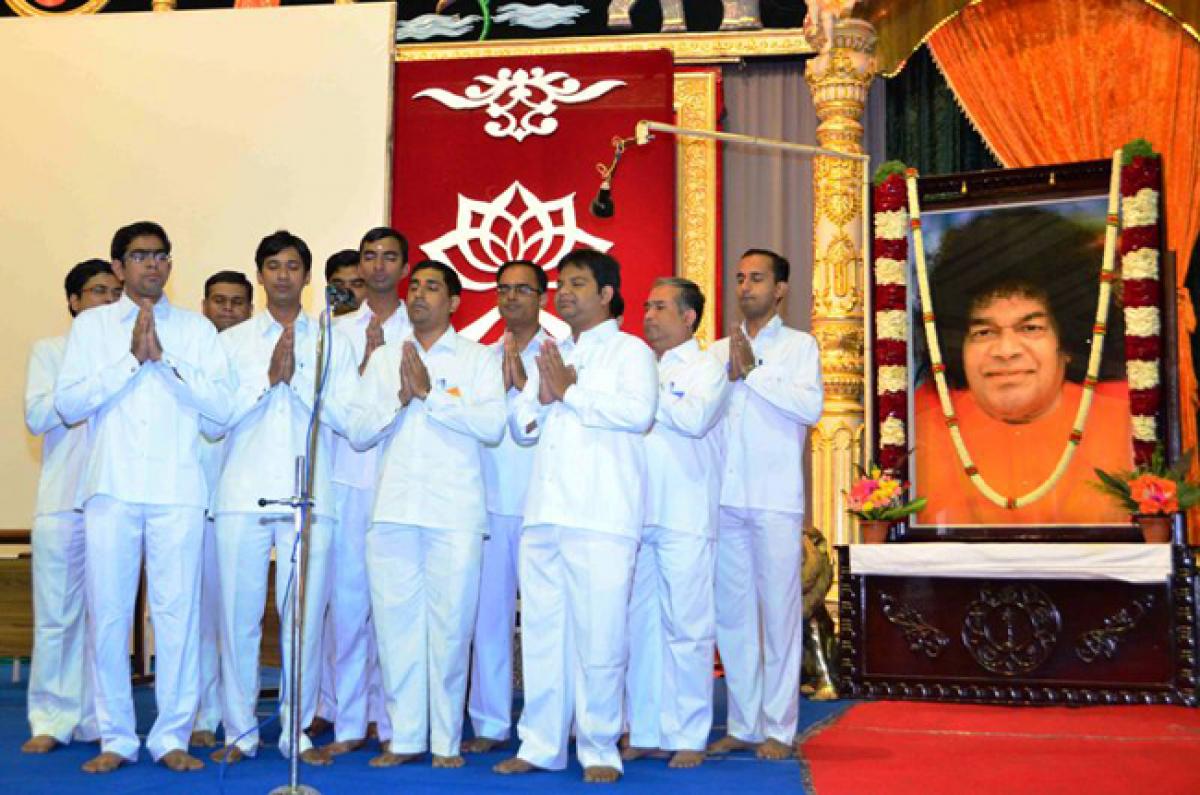 Highlights
Sri Sathya Sai Institute of Higher Learning held its annual Summer Course in Indian Culture & Spirituality at Prasanthi Nilayam, Andhra Pradesh between 17 and 19 June 2016.
Sri Sathya Sai Institute of Higher Learning held its annual Summer Course in Indian Culture & Spirituality at Prasanthi Nilayam, Andhra Pradesh between 17 and 19 June 2016. The event serves as an induction programme to all students and teachers of with an objective to expose students of the university to the rich cultural and spiritual heritage of Bharat. It orients students into Bhagawan Baba's educational philosophy and gives them deep, first hand insights into how they can directly benefit from this unique institution.

The central theme of this year's event was Bhaja Govindam—based on the composition of Adi Shankaracharya—and the programme focused on the lessons learnt from two particular discourses of Sri Sathya Sai Baba in 1973 - From Ignorance to Liberation and Seek the Company of Good People.

The morning sessions comprised of talks by external guests, a quiz on Bhagawan Baba's teachings, and Panel discussions on the divine love of Bhagawan Baba and the life lessons students learnt in His company.

H H Sri Sri Sri Jayendra Puri Mahaswamiji of Sri Kailash Ashram Mahasamsthana and Sri Raja Rajeshwari Devasthana, Bangalore was an invited gues who expounded on the Mysteries of the Mind. Swamiji highlighted that thinking, unlike taking action, requires no effort. Thoughts are free, they keep on coming like waves in the ocean. He told students that worry arrests over 99% of the world and that most of us are privy to some sort of fear, such as that of disease, old age, intelligence, etc. and that the only notion that doesn't have fear is the notion of vairāgya (dispassionate renunciation). He said that the mind is the cause of both bondage and liberation. The world appears to catch us but it is we who are caught and bound ourselves. He concluded by saying that If we make up ours minds, we can change anything in the world. The mind has to regulate the food that goes into the senses.

Another forthright talk by an SSSIHL alumni, Sri Gopal Rao, Managing Director, Landmark Worldwide – India Operations, stressed on the relevance of being a Sai student and the lifelong accountability that comes with it. His topic was on Self Confidence, which he described as an expression of our true nature. Just as there is no imperfect tree, there is no imperfect love and that we must nurture ourselves to be who we truly are. This is the way to build self-esteem, he said. He touched upon several life experiences in the real world and highlighted that it is possible to live with total integrity in a seemingly corrupt world. He said that the best definition of culture he got from Bhagawan Baba was that culture is care and concern for others.

The evening sessions, in the Sai Kulwant Hall, saw creative talks by students across the campuses of the university on topics such as Lessons from the Ramayana, SAI – See Always Inside, and lessons from other scriptures. Musical presentations, such as the one from students of the Sathya Sai Mirpuri College of Music on the last day of the event, and bhajans durin ghte evening sessions were also a highlight of the event.

The post-dinner paranayam sessions consisted of invited speakers—typically alumni and senior teachers of the university—sharing their unique and divine experiences in the physical presence of the Revered Founder Chancellor the university, Bhagawan Sri Sathya Sai Baba.

The event concluded on Sunday, 19 June 2016 with a sumptuous lunch arranged for all attendees, after which students and faculty travelled back to their respective campuses.