Nizamabad, Medak Top TS Softball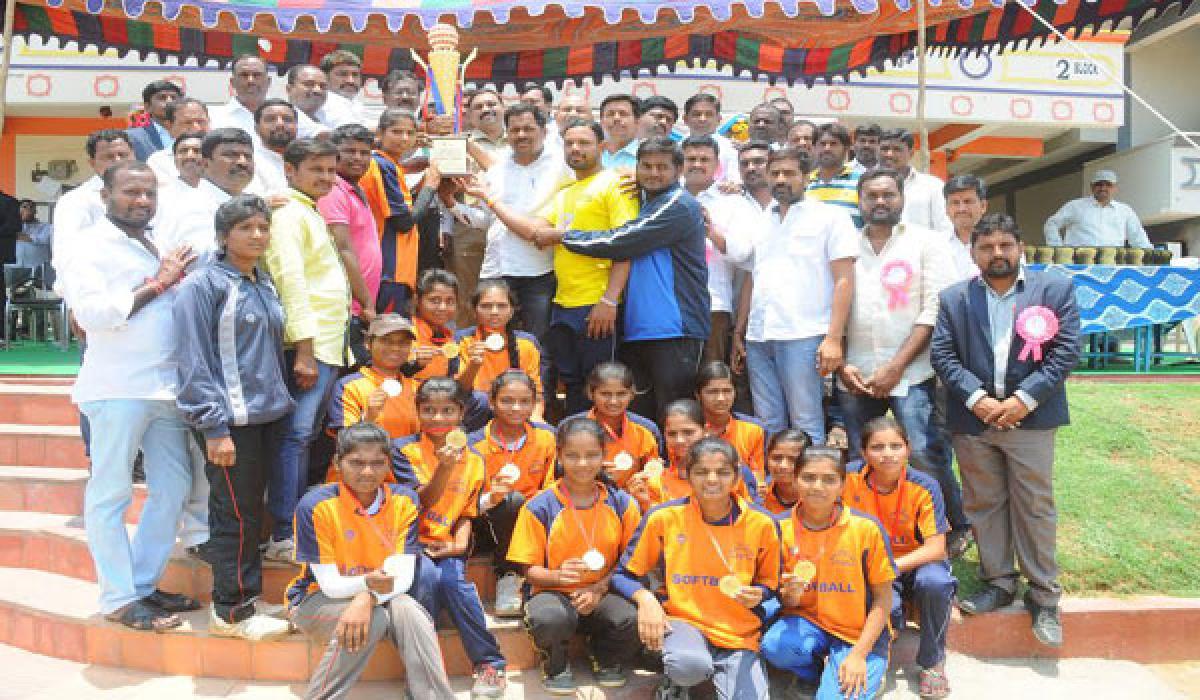 Highlights
Nizamabad girls seen with OJ Madhu, RDO, Toopran, after receiving the winner's trophy in the 4th Telangana State Junior Inter-district Softball Championship (Boys & Girls)-2017 in Toopran, Medak district. Medak and Mahaboobnagar took the next two spots. The boy's trophy was won by host Medak while Warangal and Mahaboobnagar finished second and third. K Shobhan Babu, General Secretary of Telangana
Nizamabad girls seen with OJ Madhu, RDO, Toopran, after receiving the winner's trophy in the 4th Telangana State Junior Inter-district Softball Championship (Boys & Girls)-2017 in Toopran, Medak district. Medak and Mahaboobnagar took the next two spots. The boy's trophy was won by host Medak while Warangal and Mahaboobnagar finished second and third. K Shobhan Babu, General Secretary of Telangana Softball Association and DSP A Bhaskar are also seen.

Subscribed Failed...
Subscribed Successfully...